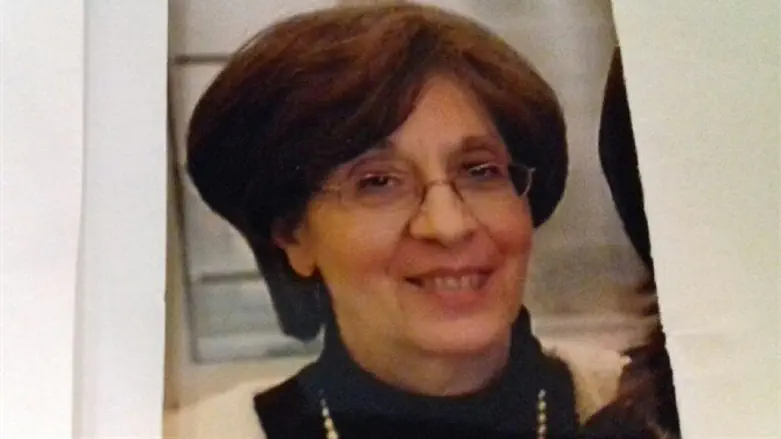 Sarah Halimi
Courtesy of the family
The brutal murder of an orthodox Jewish woman in France last year has been declared an anti-Semitic act, a legal source told AFP on Tuesday.
When 65-year-old Sarah Halimi died last April in Paris, her family and Jewish groups blamed anti-Semitism.
Kobili Traore, 27, who was arrested the day after the killing, went before the instructing magistrate on Tuesday who finally added anti-Semitism to the charges, the source told AFP.
Traore, who was Halimi's neighbor, allegedly broke into her apartment in a public housing development in eastern Paris on the night of April 3.
The 27-year-old Muslim man confessed to the killing and was heard shouting "Allahu Akbar" and calling Halimi "Satan" shortly before throwing her out the window of her three-story apartment.
The murder stirred debate over anti-Semitism and violence in working-class districts of France.
Traore in his defense claimed temporary insanity, even though he has no record of mental illness.
Despite having taken a large amount of cannabis before the killing, psychiatric testing found he was still responsible for his actions which were "not incompatible with an anti-Semitic dimension", noted AFP.
The prosecutor then called for anti-Semitism to be added to the charges, as Jewish groups had demanded.
Last month they started legal action demanding a response from the instructing magistrate on whether Halimi was targeted because of her religion.
France's half-a-million-plus Jewish community has voiced increasing concern with a rise in anti-Semitic acts that have seen thousands of Jews leave for Israel.
An official report by the French Interior Ministry, released earlier this month, found that anti-Semitism in the country is on the rise.