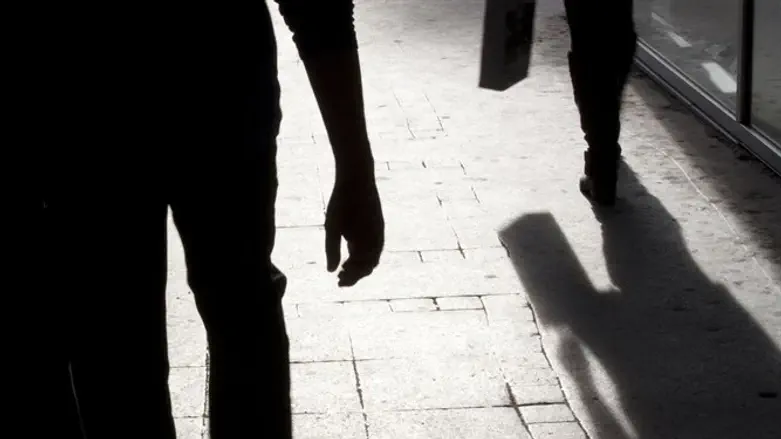 Mugging
IStock
A haredi man from Monsey, New York, was attacked by muggers Sunday night as he returned home from evening prayers, only to be saved by the timely intervention of members of a local volunteer organization.
The incident occurred Sunday evening as the victim was returning home from a local synagogue following 'Maariv' [evening] prayers. Two men armed, with a knife and pistol, threw the victim to the ground and demanded he hand over his money. The two assailants threatened to shoot the man if he did not comply.
As the man shouted for help, however, neighbors altered police, and members of the "Chaverim" [Friends] volunteer organization went out to assist the victim.
The two suspects fled the scene, running into a nearby forest. When police arrived, Chaverim volunteers assisted officers in locating the suspects, who were arrested and transferred for questioning.
"A haredi man was walking home on Concord Street in Monsey after evening prayers when he noticed that he was being followed," Mordechai, a member of Chaverim, told Behadrei Haredim.
"Moments later, two African American men, armed with a pistol, jumped him, and threatened to shoot him if he didn't hand over his money. The robbers knocked him to the ground and tried to mug him. He shouted for help, and people came out of their houses while alerting police and the local Chaverim organization."
"By the time police arrived, the suspects had fled to a nearby forest, which has multiple exits and entrances. Members of Chaverim closed done the exits and waited for the suspects, who appeared shortly afterwards and were arrested by police. They were later taken before a judge to have their arrests extended."
After their arrest, police found one of the suspects had been carrying a knife.