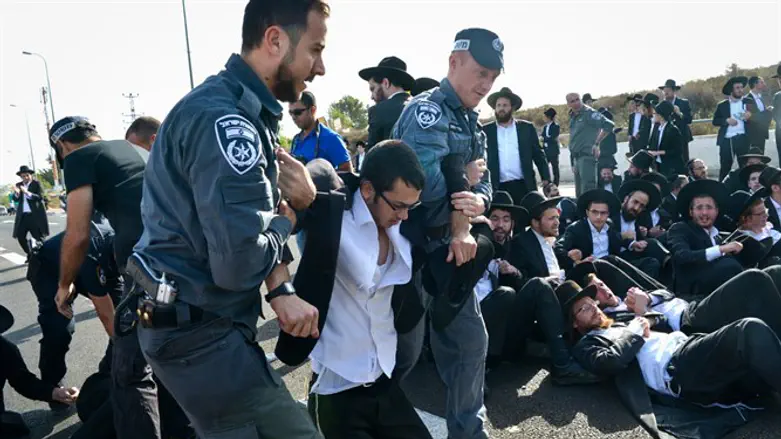 Jerusalem Faction riots
Yehuda Haim/Flash90
The extremist Jerusalem Faction is now looking for a leader after Rabbi Shmuel Auerbach suddenly passed away on Saturday.
The Jerusalem Faction has been locked in a power struggle with the mainstream haredi community ever since the death of Torah Sage Rabbi Sholom Elyashiv in 2012.
The Jerusalem Faction considered Bnei Brak-based Rabbi Aharon Leib Shteinman to be an illegitimate leader, and revolted against his authority, splitting the hierarchical haredi world.
Now, after Auerbach's death, members of the community are searching for a new leader to helm the extremist group.
On Sunday, the movement's Hapeles magazine published an open letter signed by 12 rabbis who say that they will head the movement as a rabbinical council.
However, Rabbi Auerbach's brother, Rabbi Azriel Auerbach, is reportedly also interested in heading the faction. Rabbi Azriel Auerbach is considered more moderate than his brother on the issue of the haredi draft and does not condone violent riots and attacks on haredi soldiers.