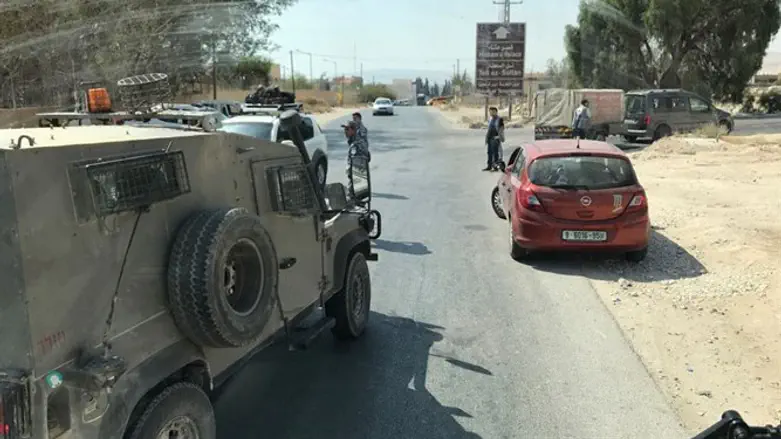 Entrance to Jericho
Hezki Baruch
A Palestinian Arab terrorist on whose person a knife was later found tried to attack an IDF force with an iron rod early Thursday morning in Jericho.
During the incident, a riot broke out around the forces, and one of the Arabs tried to attack the soldiers with the rod and steal the rifle carried by one of the fighters.
According to the report, one of the soldiers pushed the Arab with his personal weapon and struck him with the barrel of his weapon in the heart, which led to his death.
The IDF Spokesperson said, "During activity for the arrest of wanted persons in Jericho, a violent riot broke out, during which a Palestinian armed with an iron rod ran towards an IDF force and tried to attack it. The force responded with fire, confronted the terrorist from close range, and succeeded in subduing him."
"A knife was found on the terrorist's person. He was evacuated from the scene for medical treatment. Later, his death was confirmed. The incident is under investigation."