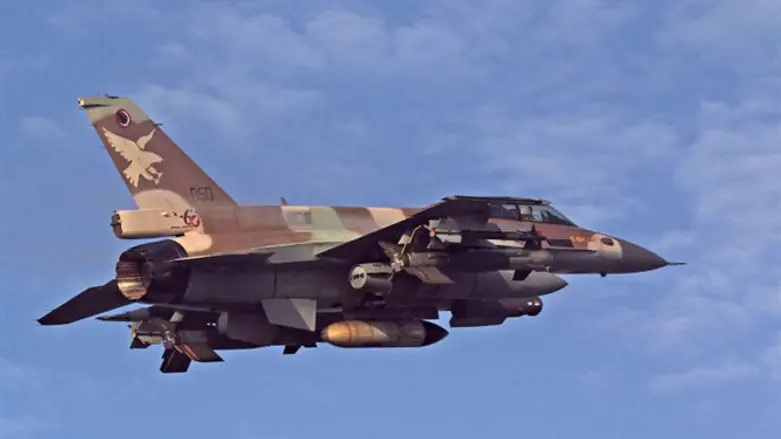 F-16 fighter jet
Flash 90
An Israel Air Force Pilot who was seriously injured last Saturday after his plane was shot down by a Syrian anti-aircraft missile has been released from the hospital, following an improvement in his condition.
Last Saturday, Israeli aircraft shot down an Iranian "Simorgh"-type unmanned aircraft that had violated Israeli airspace.
During a retaliatory strike on several Syrian and Iranian military targets around Damascus, including the command unit which had controlled the Simorgh drone, a Syrian S-200 surface-to-air missile caused critical damage to one of the F-16I fighter jets involved in the strikes.
The F-16I managed to return to Israeli airspace before the pilot and navigator were forced to bail out of the plane.
While the navigator was lightly injured during the ejection, the pilot suffered serious injuries.
On Sunday, however, officials at Rambam Hospital in Haifa reported that the pilot had been released Sunday afternoon, following an improvement in his condition.