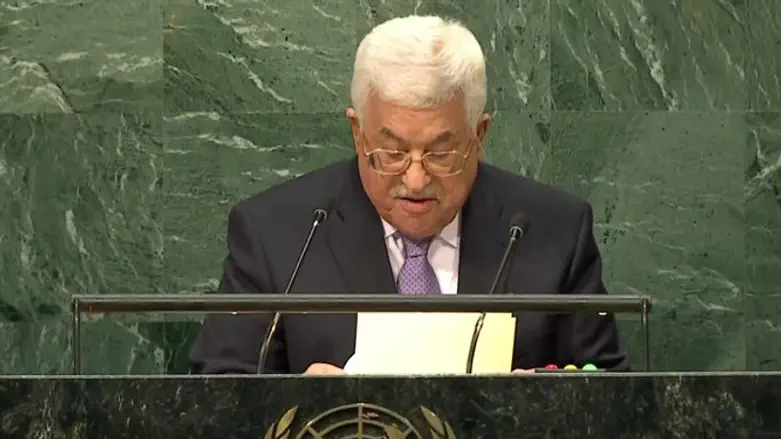 Abbas at UN
United Nations
PA spokesman Nabil Abu Rudeina revealed details of the expected speech by PA Chairman Mahmoud Abbas to the United Nations Security Council on Tuesday.

In a conversation with reporters in Ramallah, Abu Rudeina said that Abbas' speech would focus on the city of "Al-Quds" (Jerusalem) and on the "Palestinian basic principles" from which there would be no withdrawal.
"A new phase has begun in the struggle to preserve the overall goal of our Palestinian people, the Arab nation and the world as a whole, and this is the issue of Al-Quds, with its holy sites to Islam and Christianity, its heritage and history, which some are trying to counterfeit by contradicting all international laws which have always established that Al-Quds is Palestinian and Arab," Abu Rudeina said.
According to him, Abbas' speech will serve as a message to the entire world that "Justice, peace and the Land are the only way to create a secure and stable Middle East and a prosperous world free of all expressions of terrorism."