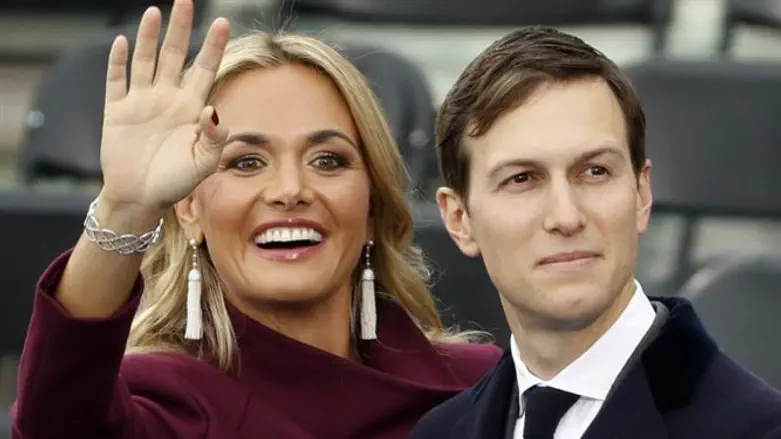 Vanessa Trump with Jared Kushner
Reuters
U.S. President Donald Trump's daughter-in-law, Vanessa, opened a letter containing an unknown substance that was addressed to the President's son Donald Trump Jr., the New York Police Department said Monday, according to CNN.
The letter was sent to the couple's Manhattan apartment and opened around 10:00 a.m. ET. Vanessa Trump did not have an immediate reaction to the substance, which the NYPD said was deemed nonhazardous.
Trump Jr. said on Twitter that his wife and children were unharmed.
"Thankful that Vanessa & my children are safe and unharmed after the incredibly scary situation that occurred this morning. Truly disgusting that certain individuals choose to express their opposing views with such disturbing behavior," he wrote.
White House press secretary Sarah Huckabee Sanders said the President had spoken with his daughter-in-law on Monday afternoon. Trump Jr.'s sister and White House adviser Ivanka Trump addressed the incident on Twitter.
"Thinking of @MrsVanessaTrump & wishing I was by her side today. No one deserves to be frightened this way. There is no excuse," she wrote.
The Secret Service acknowledged that it was participating in the investigation into the incident but declined further comment.