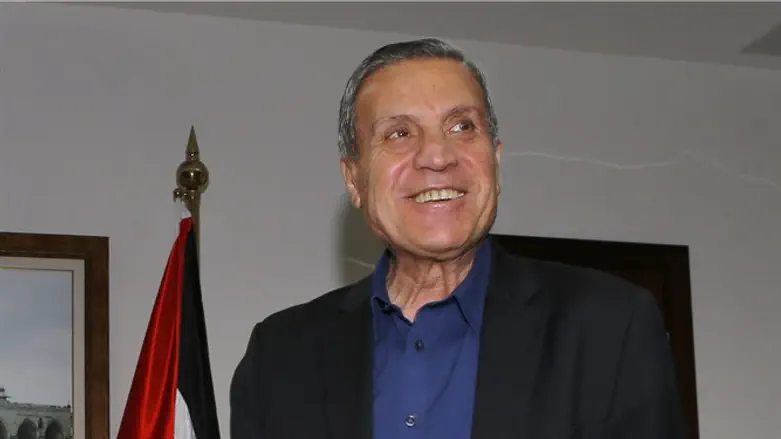 Nabil Abu Rudaina
Reuters
The Palestinian Authority rejects the American claim that it is not interested in returning to the negotiating table with Israel and calls a senior American official's statement on the issue "irresponsible" and a case of "incitement."

PA spokesman Nabil Abu Rudaina said in response that "we do not reject in principle any proposal for negotiations aimed at implementing the two-state solution."

"We are sticking to serious negotiations that will lead to the establishment of a Palestinian state with its capital in the 1967 borders, as President Mahmoud Abbas pointed out in his address to the Palestinian National Council and at his last meeting with the EU foreign ministers in Brussels," he said.
He added: "Serious negotiations demand first and foremost that the other side believe in the two-state solution and in negotiations rather than dictates."

"When we wanted to establish a new international mechanism that would sponsor negotiations, it was not a deviation from our commitment to negotiations that will lead to the realization of peace between us and the Israelis," he said.
Two weeks ago, PA Chairman Mahmoud Abbas asserted in a fiery speech delivered to the Palestinian Liberation Organization's Central Council that the 1993 Oslo Accords were nullified.