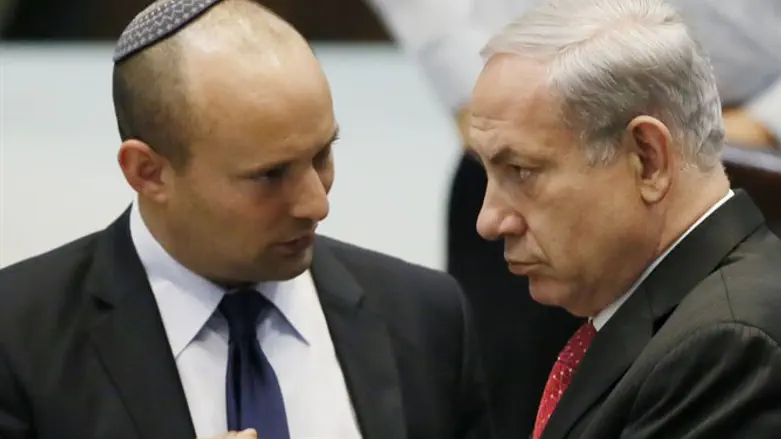 Netanyahu and Bennett
Miriam Alster/Flash 90
After the murder of Rabbi Raziel Shevach near the community of Havat Gilad, where he lived, Defense Minister Liberman formulated a proposal to normalize the community, that is grant it authorized status in the Interior Ministry.

However, despite the widespread demand to normalize Havat Gilad, Prime Minister Netanyahu refrained from raising the proposal for a vote in the cabinet last Sunday.

On Thursday morning, the chairman of the Jewish home, Minister of Education Naftali Bennett, issued a call to the prime minister to raise the proposal at the upcoming meeting.

"I expect Prime Minister Netanyahu to bring up the normalization of Havat Gilad this Sunday," Bennett demanded. "The time for excuses is over."

"Legally, it has been approved. Security-wise, it has been approved. Now we need a political decision," Bennett told Arutz Sheva.