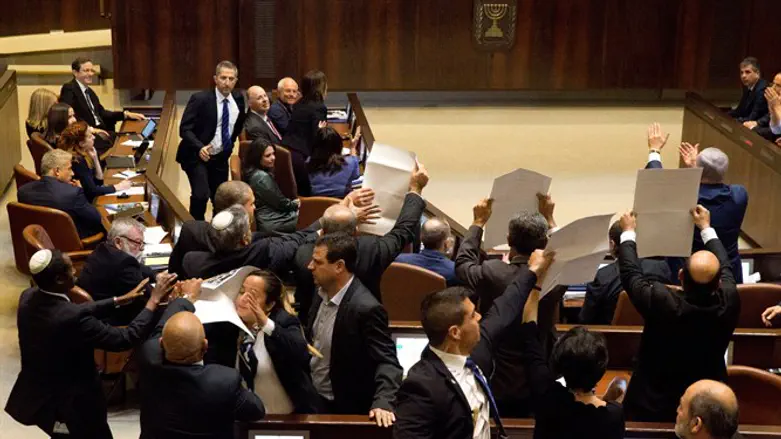 Arab MKs protest Pence visit
Reuters
Deputy Defense Minister Rabbi Eli Ben Dahan (Jewish Home) arrived Monday at the Ramada Hotel in Jerusalem, where elections for the Jewish Home Party Center and branch councils throughout the country were held.

Ben Dahan said that the vote "is a celebration of democracy. It shows how the Jewish Home is a vibrant, fresh party, with elections for the branches and the central committee."

Rabbi Ben Dahan attacked the protest held by Arab MKs during US VP Mike Pence's speech at the Knesset.
"There is no doubt that the Arab MKs have crossed every boundary. Instead of worrying about the Arab minority in the State of Israel, they represent the Palestinian people, an invented people that does not exist, that has no foundations, and they only about care about this."
"They proved how ridiculous and not serious they are."
בן דהן נגד הח"כים הערבים: "מייצגים רק את העם הפלסטיני המומצא"