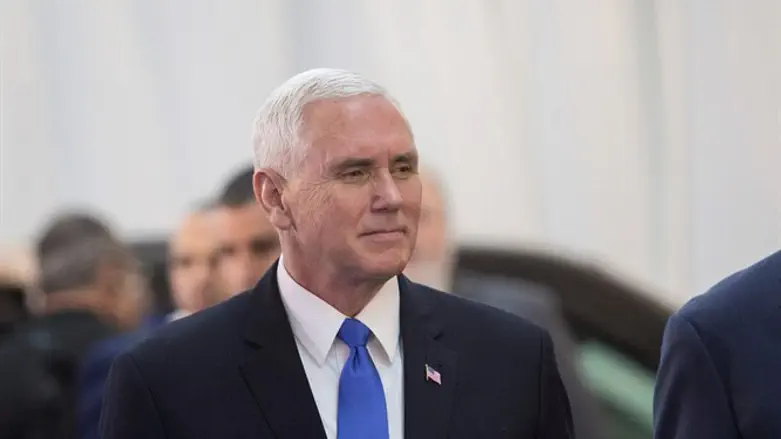 Mike Pence en route to Knesset plenum
Hadas Parush/Flash90
Speaking at the Knesset on Monday afternoon, US Vice President Mike Pence recited the Hebrew "shehecheyanu" blessing.
"Shehecheyanu" is usually recited the first time one meets an old friend, on the first day of a holiday, or during other celebratory events.
"In April, we will celebrate 70 years since Israel's independence," Pence said. "As you prepare for this historical event, I stand here with the Jewish nation and say, 'Shehecheyanu v'kiyamanu v'higiyanu lezman hazeh (Blessed are You, L-rd our G-d, King of the Universe, Who has given us life, sustained us, and allowed us to reach this day).'"
He also said, "Thanks to the President, the relations between our countries are stronger and deeper than ever. I am here to bring you a message from the American people: American stands with Israel."
"We stand with Israel, because your values are our values, and your fight is our fight. We stand with Israel because that is what Americans have always done."
While visiting Israeli Prime Minister Binyamin Netanyahu's office earlier on Monday, Pence emphasized that visiting Jerusalem is "a great honor" for him and emphasized his goal of helping Israel and the Palestinian Authority achieve lasting peace.