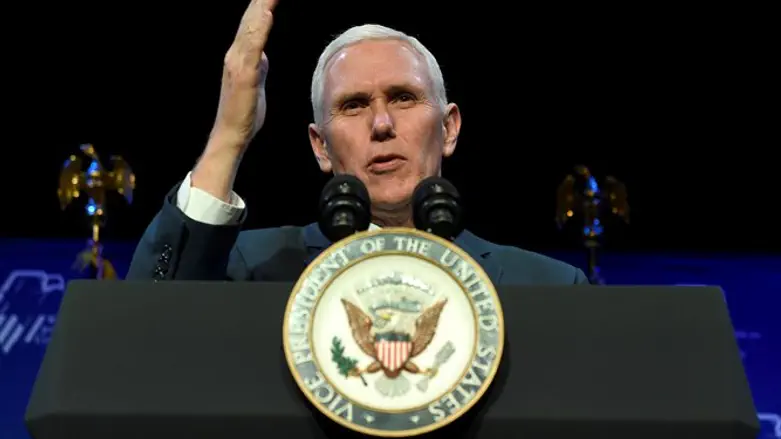 Mike Pence
Reuters
Hamas condemned U.S. Vice President Mike Pence's visit to the Middle East region, saying he is not welcome.
"There is no justification to meet with Mike Pence at any level especially after his recent statements in which he totally dismissed Jerusalem," said Hamas spokesman Fawzi Barhoum, according to Jerusalem Online. He was referring to the American recognition of Jerusalem as Israel's capital.
Barhoum also accused Washington of targeting "the Palestinian people's rights."
Pence arrived in Israel on Sunday, a day after he met with Egyptian President Abdel Fattah Al-Sisi in Cairo and with King Abdullah of Jordan in Amman.
On Monday morning, he will meet with Prime Minister Binyamin Netanyahu and address Israel's Knesset.
On Tuesday, Pence will meet with President Reuven Rivlin before visiting the Yad Vashem museum and the Western Wall.
Hamas is not alone in its condemnation of the U.S. Vice President's visit. Following President Donald Trump's December 6 declaration recognizing Jerusalem as Israel's capital, the Palestinian Authority (PA) announced that Pence was persona non-grata in the PA and refused to meet with him.