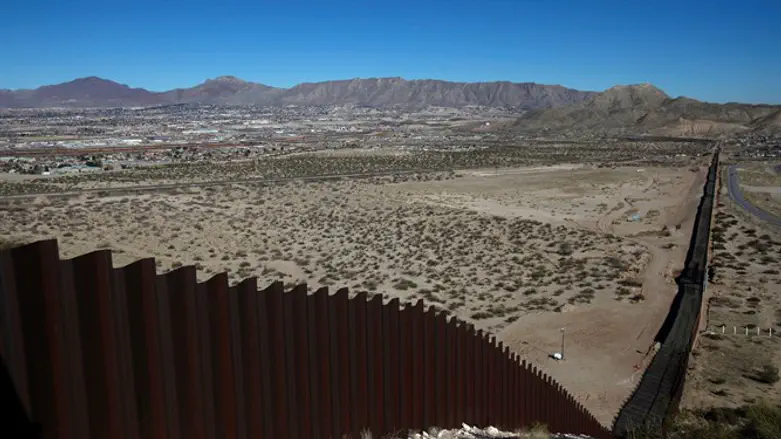 U.S.-Mexico border fence
Reuters
Mexico's foreign ministry reiterated on Thursday that the country will not pay for the construction of a wall along the U.S. southern border under any circumstances.
The clarification came after a series of tweets by U.S. Donald Trump on the issue.
"The Wall is the Wall, it has never changed or evolved from the first day I conceived of it. Parts will be, of necessity, see through and it was never intended to be built in areas where there is natural protection such as mountains, wastelands or tough rivers or water," he wrote.
"The Wall will be paid for, directly or indirectly, or through longer term reimbursement, by Mexico, which has a ridiculous $71 billion dollar trade surplus with the U.S. The $20 billion dollar Wall is 'peanuts' compared to what Mexico makes from the U.S. NAFTA is a bad joke!" reiterated Trump.
In a third tweet, Trump wrote, "We need the Wall for the safety and security of our country. We need the Wall to help stop the massive inflow of drugs from Mexico, now rated the number one most dangerous country in the world. If there is no Wall, there is no Deal!"
The Mexican foreign ministry took particular issue with Trump's assertion on Thursday morning that Mexico is "the number one most dangerous country in the world."
"Even though Mexico has a significant problem with violence, it is plainly false that Mexico is the most dangerous country in the world," the ministry said in a statement quoted by Reuters.
Looking ahead to the latest talks to rework the North American Free Trade Agreement (NAFTA) later this month, the ministry said the country will put its national interest first, while seeking an outcome to benefit all countries in the pact.
Building a wall along the border with Mexico and having Mexico pay the tab was one of Trump's central campaign promises. The plan angered the United States' southern neighbor.
A year ago, shortly after Trump was sworn in, Mexican President Enrique Pena Nieto canceled a meeting with Trump after he signed an executive order kicking off the process of building the border wall and vowed once again to force Mexico to pay for it.
Pena Nieto announced he would not visit Washington after Trump tweeted, "If Mexico is unwilling to pay for the badly needed wall, then it would be better to cancel the upcoming meeting."
Later, however, the two leaders held an hour-long phone discussion which was described by Trump as "very friendly".