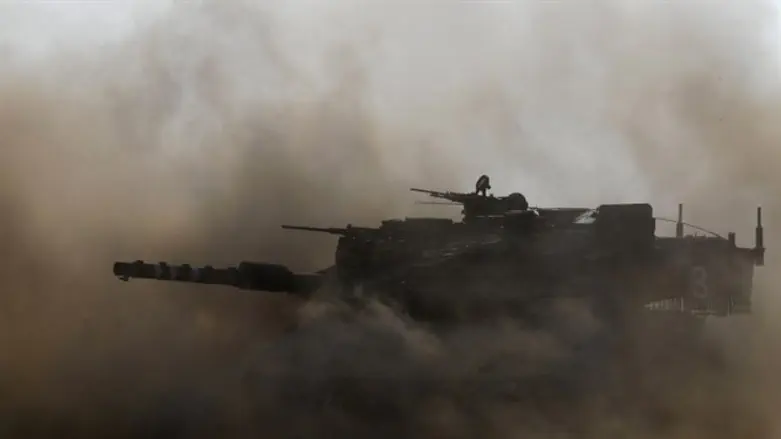 IDF tank
Flash 90
A gunner in an IDF tank unit was court-martialed after filming himself blowing up a Hamas post in November.
The incident took place in November after the Islamic Jihad terror organization fired 12 mortars at IDF forces stationed near the Gaza border. In response, the IDF fired anti-tank missiles at Hamas posts alongside the Gaza border fence. According to the IDF, the soldier filmed himself firing the missiles from inside the tank using his cell phone and uploaded it to his unit's WhatsApp group.
In the video, the tank crew can be seen zeroing in on the outpost, inserting a missile into the turret and demolishing the target. The IDF opened up an investigation after the clip was publicized by Channel 10.
The soldier responsible was sentenced to 14 days in prison for breaking the IDF's policies protecting classified information. The IDF said in a statement that it would change the rules governing operational security after the incident.
While soldiers have always been banned from carrying cell phones while on operational activity, the rules are widely flouted and are rarely enforced. In 2015, a soldier was stabbed in the guard tower near Nahliel by a terrorist who told investigators that she picked her target after seeing him constantly watching movies on his cell phone instead of guarding.