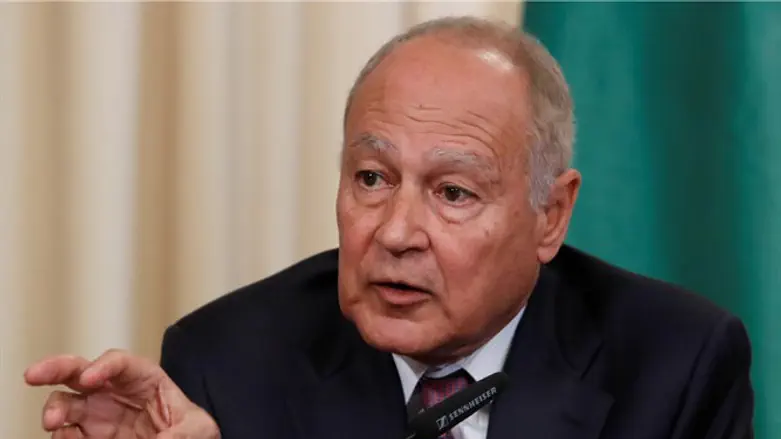 Arab League Secretary General Ahmed Aboul Gheit
Reuters
Arab foreign ministers will meet early next month to discuss steps against U.S. President Donald Trump's recognition of Jerusalem as Israel's capital, the Arab League said Wednesday, according to AFP.
The meeting of the League's Council will be held on February 1 in Cairo, its general secretariat said in a memo obtained by the news agency.
Jordan said on Saturday that the League would seek international recognition of a Palestinian state with eastern Jerusalem as its capital following the U.S. move.
In a resolution after an emergency meeting in December, Arab foreign ministers urged the U.S. to rescind its decision and said Washington had "withdrawn itself as a sponsor and broker" of the Israeli-Palestinian Arab peace process.
Arab League Secretary-General Ahmed Abul Gheit in December called Trump's decision to recognize Jerusalem as Israel's capital "dangerous and unacceptable" and described it as a "flagrant attack on a political solution" to the Israeli-Palestinian Arab conflict.
Abul Gheit also backed the Palestinian Authority's (PA) position that eastern Jerusalem should be the capital of a future Palestinian state.
Trump's move was met with anger in the Arab world, with the most vocal critic being perhaps Turkish President Recep Tayyip Erdogan, who vowed that his country would open an embassy in eastern Jerusalem, the capital of "Palestine".