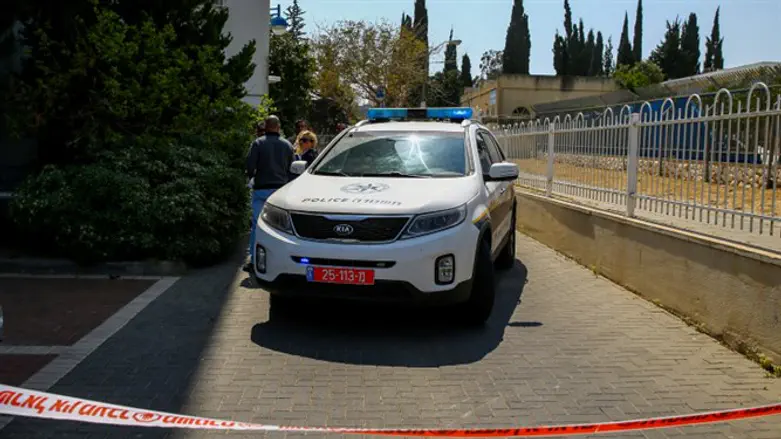 Police unit (archive)
FLASH90
A nine-year-old boy was stabbed while waiting for a school bus in the southern city of Beer Sheva Tuesday morning.
At 7:53 a.m., MDA's emergency dispatch center received a report of a stabbing incident on Tabenkin Street. Police and emergency first responders converged on the scene of the stabbing, where they found the wounded child.
MDA first responders provided first aid on the scene, then evacuated the boy to Soroka Medical Center in Beer Sheva.
Authorities say the child was stabbed five times, and is in moderate condition at Soroka's intensive care ward.
"When we got there, we were brought to [the entrance] of an apartment building," said MDA paramedic Sharon Komi.
"There was a child, still conscious, suffering from multiple stab wounds. We provided medical treatment, including bandaging [the wounds] and stopping the bleeding, before evacuating him by ambulance to Soroka hospital."
Police have apprehended a local man in his early 30s suspected of stabbing the child. Investigators say the motive behind the attack is unclear, but say the incident was not terror-related.