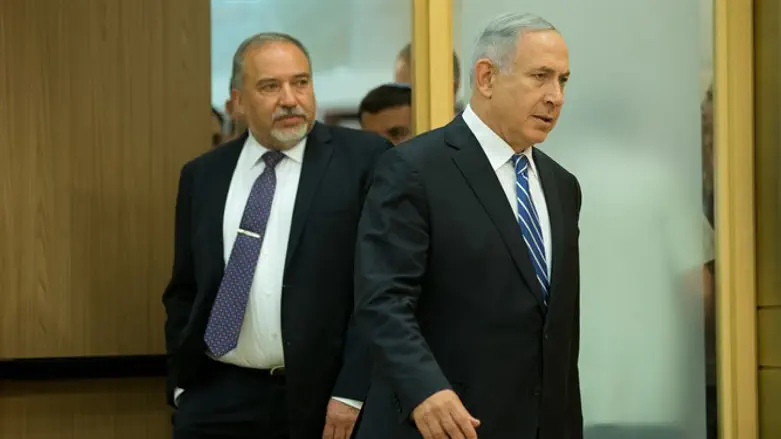 Netanyahu and Liberman
Flash90
On the latest edition of Israel Uncensored, Josh Hasten speaks with Maurice Hirsch – Head of Legal Strategy at Palestinian Media Watch and a Senior Military Consultant at NGO Monitor.
Hirsch explains how recent Knesset legislation in regard to the death penalty for terrorists in Israel is superfluous, as the death penalty is already provided for by existing laws.
He argues that it's in the hands of the political echelon to make real decisions if the State wants to implement the death penalty.
Hirsch goes on to detail the most recent cases of incitement spewed by the Palestinian Authority against Israel and the Jews in its official outlets. He also details how foreign entities continue to fund Israeli NGO's whose true goal is to harm the State of Israel.