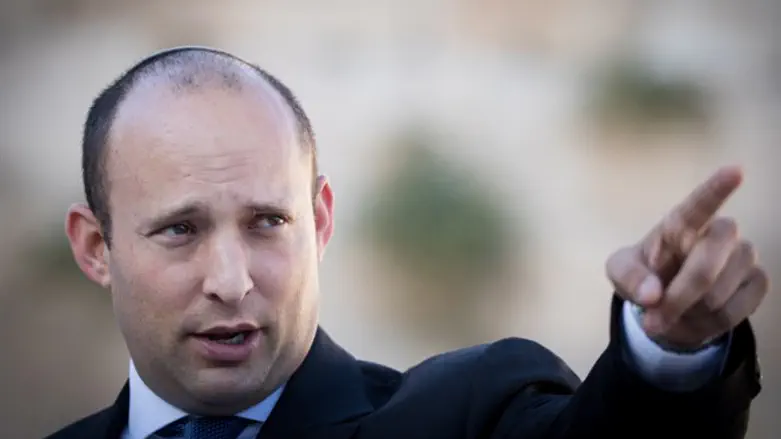 Education Minister Naftali Bennett
FLASH90
The Jewish Federation of Greater Houston and the State of Israel are expected to sign an agreement Tuesday, arranging for the transfer of $1 million pledged by Israel's Minister of Diaspora Affairs Naftali Bennett (Jewish Home) in the wake of Hurricane Harvey.
While Israel has received significant support from American Jews since its establishment in 1948, Bennett said the Jewish state now had an historic opportunity to aid an American Jewish community as a sign of Jewish unity.
"Tough times are also when us Jews show our unity; they are an opportunity to rally and help one another," Bennett said in a video message.
"I instructed the Israeli government to transfer $1 million to the Jewish community in Houston because we are brothers, and we care. We did this simply because it is the right thing to do."
The State of Israel will be represented at Tuesday's signing by Consul General Gilad Katz, who will sign the deal with leaders of the Greater Houston Jewish Federation. According to the agreement, the funds will be distributed among a number of community institutions which suffered during last year's storm.
Bennett added this is the first time Israel has sent such support to Jews hit by a natural disaster. "In the past Jews helped the state of Israel when it was in need. Now, Israel can help the Jews."
"I look forward to the day the JCC and Old Age Home, the Synagogues and Schools, are completely restored and refurbished."