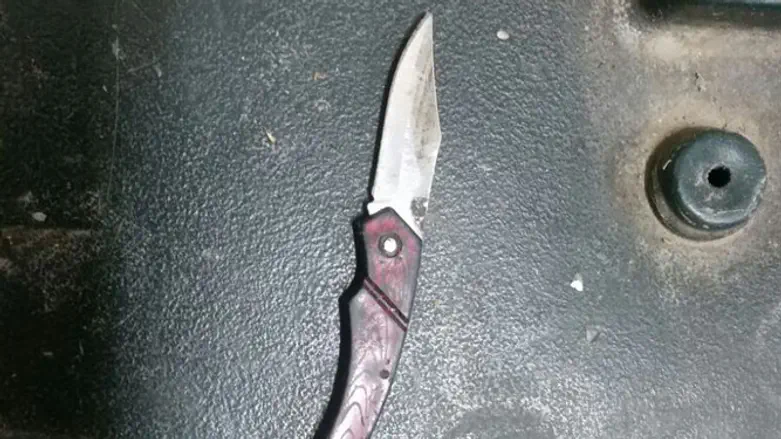 Knife found on the suspect
Police Spokesman
Border Police officers arrested an Arab woman in her 30s armed with a knife outside of the Tomb of the Patriarchs in Hevron on Monday.
Officers checking the woman found a knife in her bag.
After her arrest, authorities perform a background check on the suspect, finding that the woman had been arrested in a similar incident in November 2016 when Border Police officers caught her attempting to sneak two knives into the Tomb of the Patriarchs.