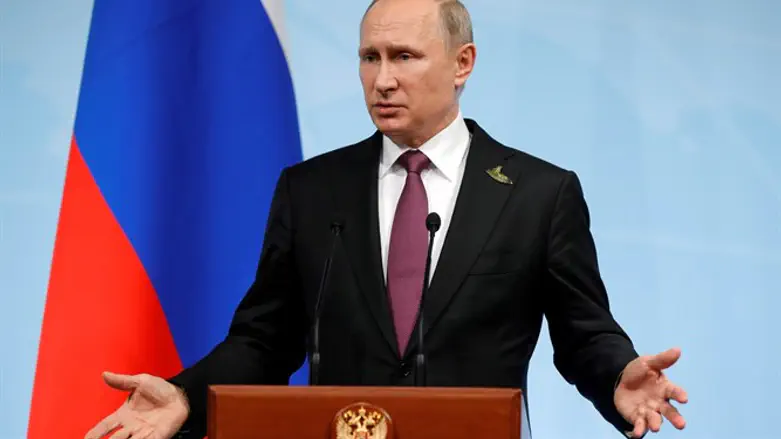 Vladimir Putin
Reuters
Russian President Vladimir Putin on Thursday said an explosion that tore through a Saint Petersburg supermarket a day earlier was "an act of terror", AFP reported.
13 people were wounded in the attack.
"As you know, an act of terror took place in Saint Petersburg yesterday," Putin said at a meeting of military officers in the Kremlin.
The homemade bomb went off in a locker at the supermarket on Wednesday evening, officials said.
The explosion occurred at around 6:45 p.m. local time as Russians geared up to celebrate the New Year.
The case was overseen by Russia's National Anti-Terror Committee even though authorities initially opened a probe into attempted murder, AFP noted.
The committee said the explosion went off after "a criminal placed an unidentified explosive device in a storage locker."
The blast follows a suicide bombing which killed 15 people and wounded dozens on the Saint Petersburg metro in April.
That attack was claimed by the Imam Shamil Battalion, a little-known group claiming to have links to Al-Qaeda.
Earlier this month, Russia's security services said they arrested members of the Islamic State (ISIS) group who had planned to blow up the Kazan Cathedral, one of Saint Petersburg's most famous landmarks, among other crowded places.
The Kremlin has said that those attacks were prevented thanks to intelligence provided by the CIA.