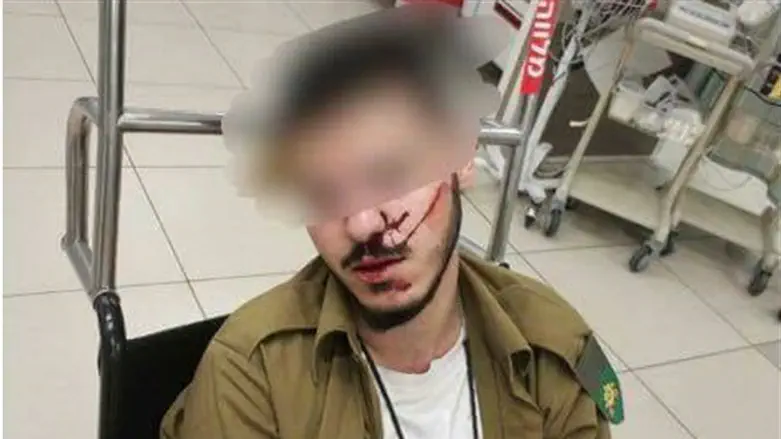 The soldier after he was attacked
Facebook
The military prosecution on Tuesday filed an indictment against two IDF soldiers for attacking a Druze soldier who served with them in a base in northern Israel earlier this month.
The two are charged with aggravated assault and causing injury under aggravated circumstances.
The defendants allegedly beat the soldier in two separate incidents using objects at hand. The victim was left bleeding and suffered a broken nose, for which he received medical treatment and extended sick leave.
The military prosecution sought to extend the detention of the attackers until the end of proceedings.
The soldier's mother recounted the incident in an angry Facebook post which went viral. "He was brutally beaten by two soldiers with kicks and fists because he refused to leave his bedroom, and a day later they attacked him again until he was unconscious and lay bleeding and humiliated on the floor," she wrote.
"The next morning the soldiers who had attacked him approached him and assaulted him again, threatening and demanding that the soldier whitewash what happened, in order for them to avoid punishment, threatening that if not, they would beat him more severely," she continued.
"This time they did not stop beating him until the soldier lost consciousness. This beating could have been avoided if the army had acted sooner."