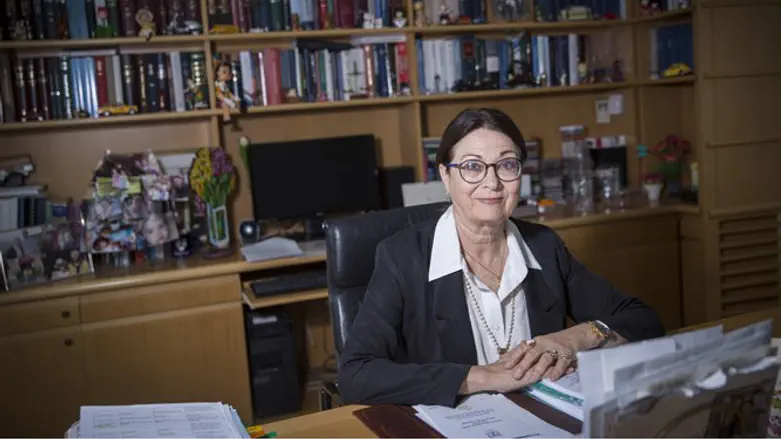 Justice Esther Hayut
Hadas Parush/Flash 90
Within two months, the Judicial Selection Committee will have to elect the two judges who will join the Supreme Court in 2018 and replace retiring judges Yoram Danziger and Uri Shoham.
According to this morning's edition of Yediot Ahronot, Supreme Court Chief Justice Esther Hayut released her list of candidates for promotion to the Supreme Court. The district judges included in Hayut's list are Nava Ben-Or, Ron Sokol, Yigal Marzel, Moshe Sobel, and Ruth Ronen.
The list's publication reportedly provoked a stir among district judges who were included in past Supreme Court lists, and some of them have begun to turn to committee members requesting to be included in the lists.
The protesting judges argue that under Hayut's presidency "the practice of appointing associates continues". According to those judges, three of Chief Justice Hayut's recommended judges, Judges Ruth Ronen, Yigal Marzel and Ron Sokol are among her confidants.
"The Supreme Court is currently in the process of being assembled and has not yet been finalized," the court said in response, "The Chief Justice does not believe that it is appropriate to conduct contacts on this matter in the media. As for social ties between the Chief Justice and Judge Ruth Ronen, their acquaintance began when they served together in the Magistrate's Court more than 20 years ago, and since then there have been friendly relations, similar to the friendship ties between President Hayut and many other judges during her tenure in all the courts."