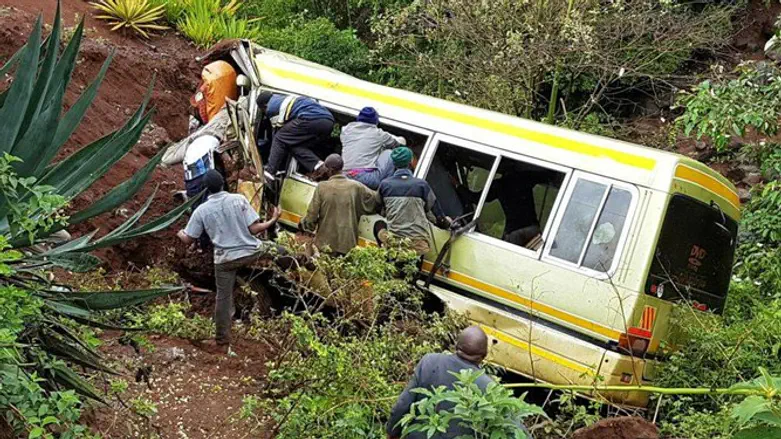 Rescue workers attempt to rescue victims of Tanzania bus creash.
Stringer, Reuters:
At least 33 people died on Saturday morning when a bus plunged from a bridge in the western Indian state of Rajasthan, local police reported.
According to the police, most of the victims died of drowning. At least ten people were injured and even of them were brought to a hospital in the Sawai Madhopur district, just south of Delhi.
Fifty people were on the bus when the driver lost control and broke through a bridge railing, dropping into the Banas River from a height of 100 feet (30 meters).
According to the BBC, the bus driver was 16 years old. The Hindustan Times reported that the driver, who was one of the 33 fatalities, was "untrained" and a "minor." According to The Guardian, the accident occurred as the bus attempted to overtake another vehicle.
Responding to the tragedy, Indian Prime Minister Narendra Modi tweeted that he was "anguished by the bus accident in Rajasthan's Sawai Madhopur district."
"My thoughts are with the families of the deceased. State Government is closely monitoring the situation, including rescue operations and providing all possible assistance to those affected."
At least 110,000 people die annually in accidents on India's roads.