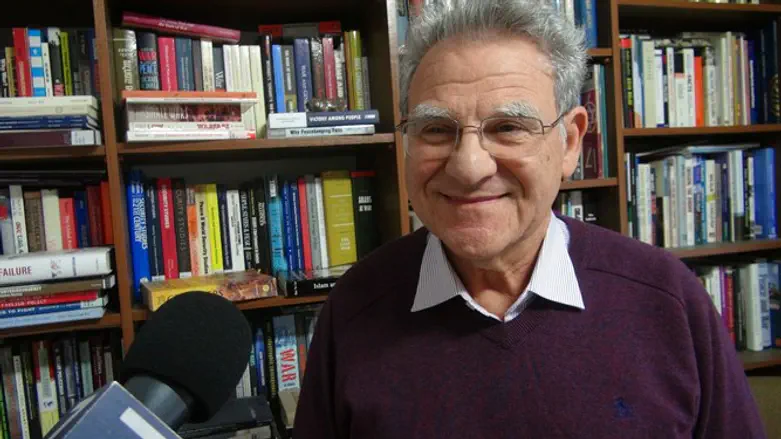 Professor Efraim Inbar
Eliran Aharon
Prof. Efraim Inbar, president of the Jerusalem Institute for Strategic Studies, told Arutz Sheva on Tuesday that the Palestinian Authority (PA) will eventually have to accept the United States' recognition of Jerusalem as Israel's capital.
"This is an important declaration, because the president of the most important country in the world says that he recognizes Jerusalem as the capital of Israel, a courageous step that should be praised," he said, adding that the declaration sends an important message to the PA.
"The Palestinians do not like this declaration because they want all of Jerusalem and maybe even more. As far as they're concerned, it is a great diplomatic loss. If we talk about a peace process, this statement brings a realistic dimension that is very much needed for the process. As long as the Palestinians are not realistic about what they can get from Israel, there will be no peace," continued Prof. Inbar.
He noted that so far, despite some of the recent violent protests, the declaration has been met with relative calm.
"We have already seen the results of the statement. All in all, the interruption of the routine is relatively small, and there is also a thunderous silence on the part of the Arab world. It is important to note that even if the Palestinians act violently, and I doubt that they will do so, it will not help them."