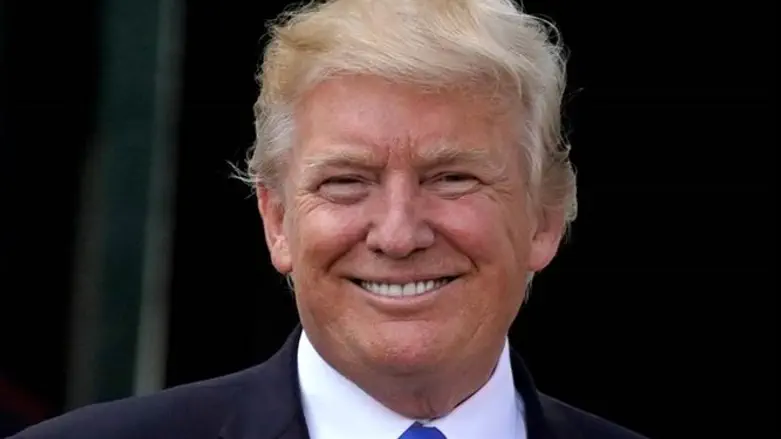 Donald Trump
REUTERS
US President Donald Trump has sent an letter to the mayor of a northern Israeli town, after the mayor announced that he would name a new park in the city after the president.
Earlier this month, Kiryat Yam Mayor David Even Tzur announced that he would name a park to open in 2018 after Trump, in honor of Trump's recognition of Jerusalem as the capital of Israel. The park is to cost 4 million shekels (1.14 million dollars), and will span some 1.7 acres.
Tzur also said that he was looking into the possibility of inviting Trump to the official opening of the park this coming April.
"The president of the United States took a brave and unprecedented step that none of his predecessors were willing to take, and we must honor him for it," Tzur said.
"Jerusalem is a dream that is present in every Jew's heart, and Trump's decision gives this dream clear international recognition," Tzur added.
In a letter addressed last Wednesday, Trump thanked the Mayor for the "great honor" of having the new park "in beautiful Kiryat Yam" named after him.
"It was a distinct pleasure to visit Israel during my first international trip as President of the United States. Israel is one of our most steadfast allies and an oasis of hope, democracy, and prosperity in the Middle East," the letter noted.
"I am thankful for your gesture and am moved to know that the people of Israel are encouraged by my decision to recognize Jerusalem as the capital of Israel.
"I send my very best wishes to you and to the people of Kiryat Yam."