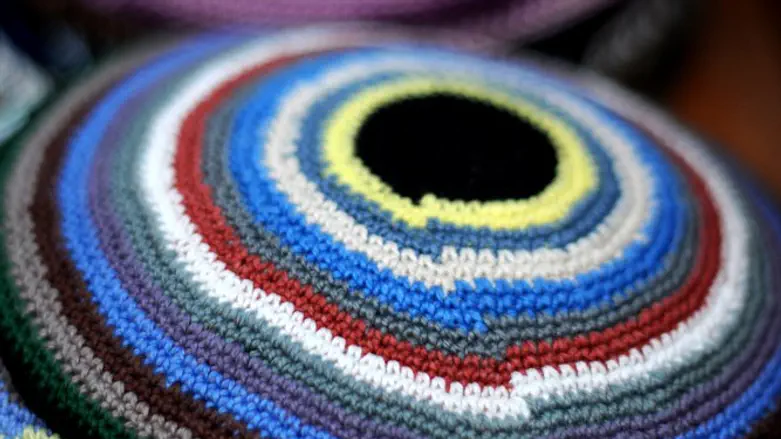 kippah
Flash 90
An indictment was filed against an Arab from Judea and Samaria who used to enter Israel illegally, don a skullcap, and burgle houses.
The investigation began in April, after police reported a burglary in the Ramot neighborhood in Jerusalem, from which a safe, jewelry, and mobile device were stolen.
Police used advanced technology in order to locate the burglar.In the course of the investigation, the identity of a 35-year-old resident of Judea and Samaria who allegedly carried out the burglary in Jerusalem and also in another apartment in the center of the country was revealed.
The investigators also believe the suspect uses a regular pattern of action to break into homes.He drives to Israel in an Israeli vehicle belonging to his wife, a legal Israeli resident, and carries out house-to-house burglaries wearing a skullcap in order to conceal his identity.
About two weeks ago during a police operation the suspect was arrested and brought for questioning in the Crime Department at the Lev Ha'ir station on suspicion of an surreptitious entry, theft, impersonation, and illegal entry into Israel.
The suspect's remand was at that time extended for a day and today an indictment was filed in which his remand was extended until the end of the proceedings against him.