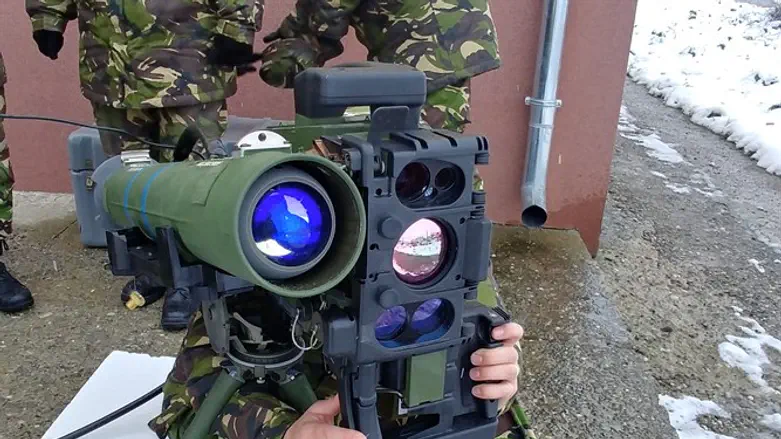 Romanian soldiers man the Spike missile system
Rafael Advanced Defense Systems
The Rafael Advanced Defense Systems' "Spike" missile, which was purchased by the Romanian army in 2015, has successfully passed a series of technical and operational tests in which forces fired the Spike-LR missiles in the presence of Romanian Defense Ministry and army officials.
During the tests, the Spike missiles were fired in various situations, both by day and at night, at targets such as tanks and APCs, and at a variety of distances. All of the missiles hit their targets successfully.
The Spike missiles are widely used by the IDF and various other armed forces, and are exact guided missiles, that can be fired from various land, air, and sea platforms, from up to 30 kilometers (18.6 miles) away from a target.
To date, over 27,000 Spike missiles have been sold to 27 countries worldwide.
The Romanian army has used Spike missiles for some time, loading them onto cars as well as onto army helicopters. The country is currently examining the Spike's missile launcher, which allows a target to be located from a greater distance, and can be integrated into a tactical communications system.
The acquisition of Spike-LR missiles will continue until 2019, and will arm both the ground forces, reconnaissance, and artillery forces.
Rafael recently signed a contract to manufacture 1,000 Spike missiles for the IDF.
Firing a Spike missile
Rafael Advanced Defense Systems
Launching the Spike missile
Rafael Advanced Defense Systems