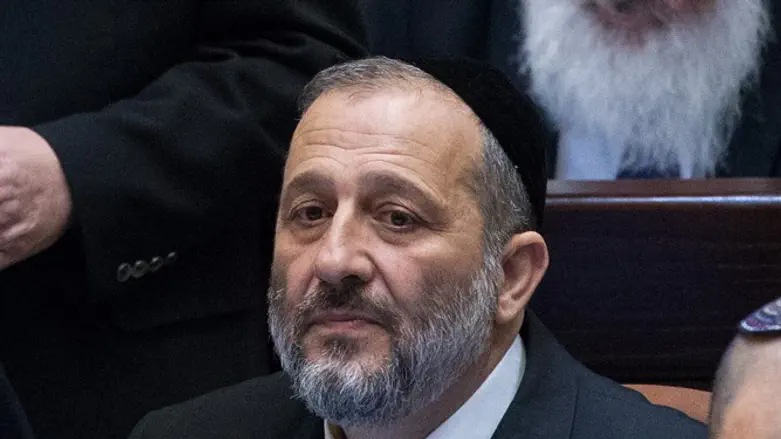 Aryeh Deri
Miriam Alster/Flash 90
Interior Minister Aryeh Deri (Shas) on Monday morning said the effort to reserve 7% of public sector jobs for haredim was met by a request to give preference to haredim who served in the IDF.
The proposal, proposed by Israeli Prime Minister Binyamin Netanyahu, is intended to encourage haredi integration into the public sector and the labor market.
"Yesterday, we had an ideological argument over this proposal," Deri said Kol Hai Radio. "We argued for over an hour. Suddenly the secular ministers started meddling. They insisted we give precedence to haredim who serve in the army. I staunchly refused."
Deri also said that since he returned to politics, he has been working to integrate haredim into the workforce.
"The moment I returned to public work and began serving as Economy Minister, the first task I took upon myself was to integrate haredim into public sector jobs," he said.
Regarding the protest held outside his home on Saturday, Deri said, "I saw dozens of youths coming to desecrate Shabbat (the Sabbath) beneath my house, because of the Supermarkets Law. It hurts me to see how disconnected they are, and how they don't understand the value of Shabbat. On the other hand, I am proud to see how we have raised a generation of Torah learners, who appreciate the Torah."
The Supermarkets Law grants the Interior Minister the powers to disqualify municipal bylaws promoted by the local authorities, effectively shutting down supermarkets that had been operating on Shabbat with permission from the local authority.
The Supermarkets Law will not apply to Tel Aviv.