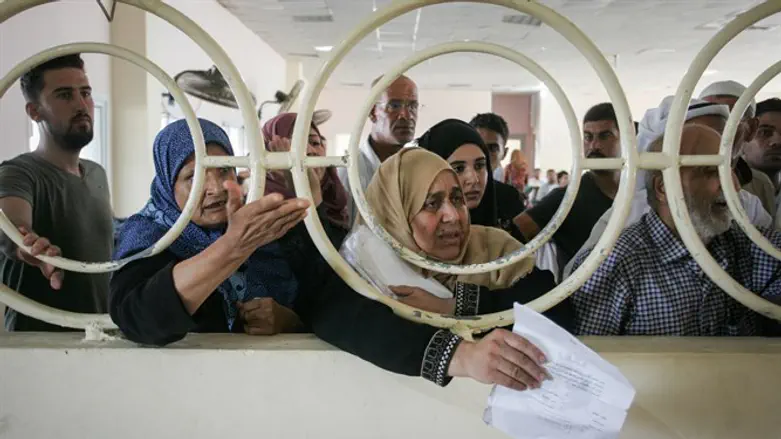 Gazans waiting to cross into Egypt through Rafah crossing
Abed Rahim Khatib/Flash 90
Egypt will open the Rafah border crossing with Gaza in both directions for four days starting Saturday for humanitarian purposes and to allow the passage of students, the Egyptian newspaper Al-Ahram reported on Thursday.
This would mark the first time that Egypt has opened the crossing since a reconciliation deal between Gaza's Hamas rulers and their longtime rivals Fatah was reached in October.
Egyptian authorities have kept the Rafah crossing virtually sealed since a terrorist attack in the Sinai Peninsula in October 2014, though they have temporarily reopened the crossingseveral times since that attack, mostly for the passage of humanitarian cases.
Egypt blames Hamas terrorists for providing the weapons for the lethal 2014 attack, which killed 30 soldiers, through one of its smuggling tunnels under the border to Sinai. Hamas denies the allegations.
The crossing was supposed to reopen for three days soon after the Fatah-Hamas reconciliation deal was reached, but Egypt cancelled the opening following an Islamic State (ISIS) attack in northern Sinai which claimed the lives of six Egyptian soldiers.