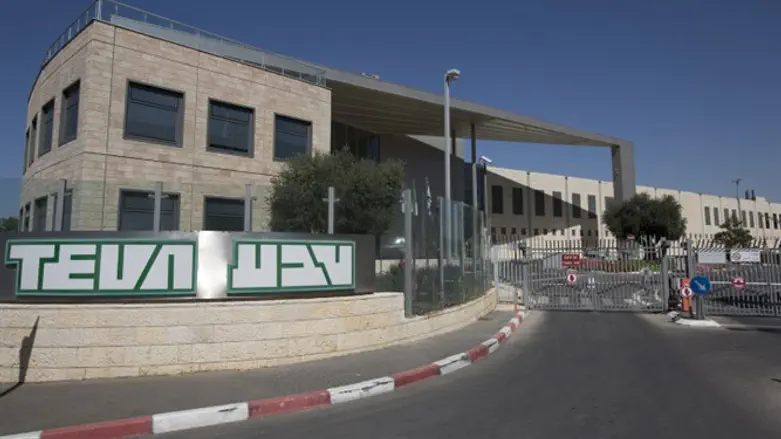 Teva offices
Flash90
Prime Minister Binyamin Netanyahu on Thursday telephoned the CEO of pharmaceutical giant Teva, Kare Schultz , amidst the backdrop of the company's plan to dismiss thousands of workers.

Prime Minister Netanyahu told Schultz that he was concerned about the state of the company, and asked that Teva minimize the damage to Israeli workers, especially those in Israel's periphery.

The Prime Minister's Office said that Schultz responded to Netanyahu that he would make a great effort to reduce the damage to the company's employees.

Netanyahu also told the CEO that he must do everything possible to preserve Teva's identity as an Israeli company, and Schultz promised Prime Minister Netanyahu that he would do so.
According to reports published yesterday, Teva intends to lay off 3,300 of its 7,000 employees in Israel. However, in recent hours there have been increasing reports that the scope of the firing will be reduced.