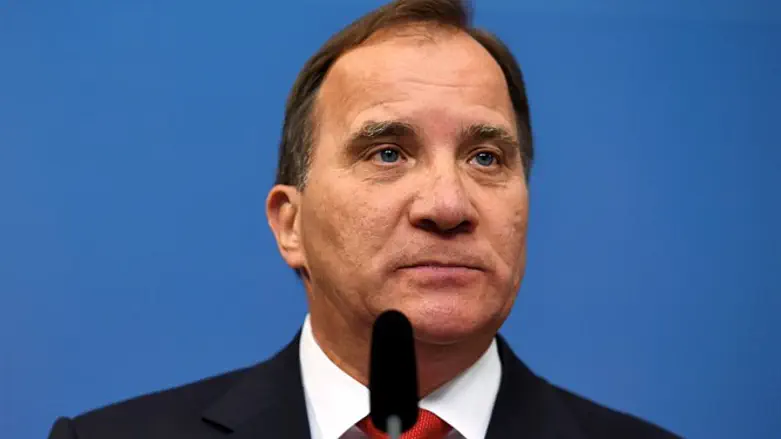 Stefan Lofven
Reuters
Swedish Prime Minister Stefan Lofven on Sunday night condemned Saturday's firebomb attack on a synagogue in Gothenburg and denounced anti-Semitism.
"I am outraged by the attack on the synagogue in Gothenburg yesterday and that violence against Jews was incited at a demonstration in Malmö," Lofven said in a statement.
"There is no place for anti-Semitism in Swedish society. The perpetrators must be held to account. All democratic forces must now work together to build a tolerant and open society in which everyone feels safe," he added.
Saturday night's attack in Gothenburg occurred when about 20 Muslim protesters who were demonstrating against U.S. President Donald Trump's decision to recognize Jerusalem as the capital of Israel threw firebombs at the synagogue.
The attack took place as Jewish students were holding a party inside the synagogue. A fire had broken out between parked vehicles outside the synagogue but there were no injuries.
On Sunday, Swedish authorities arrested three people in connection with the firebomb attack. No information was provided about the people who were arrested.
On Thursday, a man wearing a Palestine Liberation Organization (PLO) flag smashed the windows of the kosher HaCarmel restaurant, which is located in a heavily-Jewish part of Amsterdam.
The suspect smashed the window and kicked down the restaurant's doors before police officers who were on the scene arrested him.