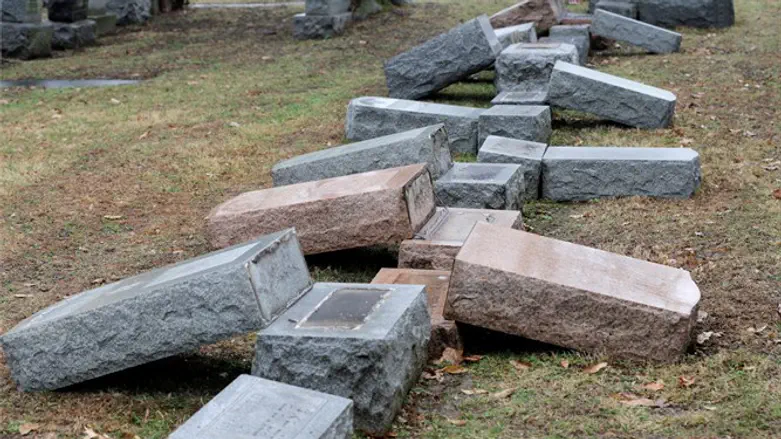 Toppled headstones at Chesed Shel Emeth Cemetery
Reuters
Golden Hill Cemetery in Colorado received money from a fund launched by anti-Israel activist Linda Sarsour.
The Denver burial ground received a "large check" from the fund, Executive Director Neal Price told the Forward, though he declined to specify the amount. The Muslim non-profit Celebrate Mercy, which organized the fund, announced last month on its Facebook page that it had sent Golden Hill a check for $30,000.
The fundraising effort, launched in response to a series of acts of anti-Semitic vandalism targeting Jewish cemeteries around the country, became a source of controversy over the summer when Sarsour was accused of withholding the funds. Following a July report that Golden Hill had not yet received any funds, New York State Assemblyman Dov Hikind called Sarsour a "fraud."
Sarsour responded that she was the target of a campaign by "right wing Zionists."
The fundraising effort has already raised more than $162,000, the Forward reported, and two cemeteries — in St. Louis and Rochester, New York — and a Chicago synagogue have already received a combined $50,000 from the campaign.