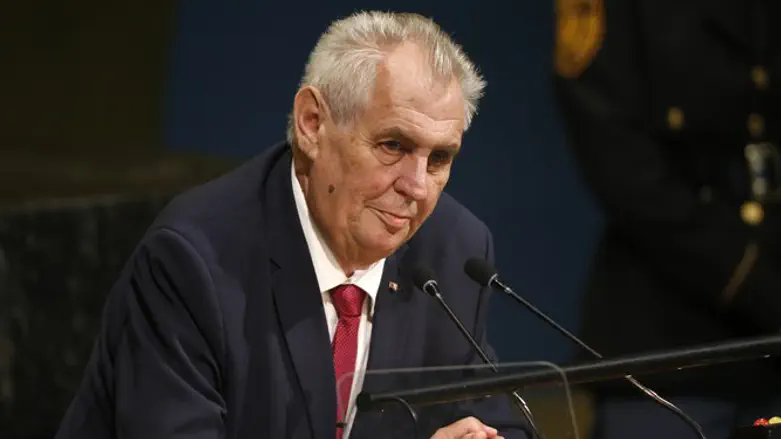 Czech President Milos Zeman
Reuters
The Czech Republic on Wednesday evening followed in the footsteps of U.S. President Donald Trump and said it recognizes Jerusalem as the capital of the State of Israel.
"The Czech Republic currently, before the peace between Israel and Palestine is signed, recognizes Jerusalem to be in fact the capital of Israel in the borders of the demarcation line from 1967," said a statement issued by the Czech foreign ministry.
The statement also stressed that the Czech Republic "considers Jerusalem to be future capital of both states, meaning the State of Israel and the future State of Palestine."
"The Ministry can start considering moving of the Czech embassy from Tel Aviv to Jerusalem only based on results of negotiations with key partners in the region and in the world," it added.
Trump had earlier on Wednesday announced that the United States officially recognized the city of Jerusalem as the capital of the State of Israel and announced that the American embassy in Israel would be relocated to Jerusalem.
"After more than two decades of waivers, we are no closer to a lasting peace agreement between Israel and the Palestinians. It would be folly to assume that repeating the exact same formula would now produce a different or better result," Trump said.
"Therefore, I have determined that it is time to officially recognize Jerusalem as the capital of Israel."