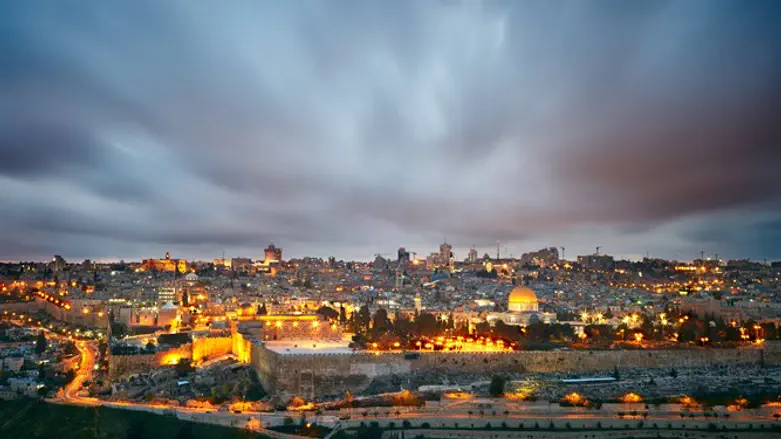 Jerusalem, Israel's capital
iStock
Hundreds of diplomats from around the world attended Wednesday's Jerusalem Post Diplomatic Conference, held at the Waldorf Astoria Hotel in Jerusalem.
Speaking at the conference were Transportation Minister Yisrael Katz (Likud), Yesh Atid Chairman MK Yair Lapid, CBN News Middle East Bureau Chief Chris Mitchell, victims of Arab terror in Israel, and others.
Mitchell spoke about Israel's "Good Neighbor" project, in which victims of Syria's civil war are treated in Israeli hospitals at Israeli taxpayers' expense. He noted that "since the beginning of the war, Israel has treated over 5,000 Syrian refugees in Israeli hospitals."
"Even if Israel is surrounded by enemies and threatened by annihilation, it fulfills the prophecy "to be a light unto the nations," he emphasized, adding that CBN is "dedicated" to telling the truth about Israel.
Spanish Ambassador to Israel Alvaro Iranzo Gutiérrez emphasized his support for a two-state solution, promising a "return" to "meaningful negotiations."
"The future of Jerusalem is something that needs to be negotiated with Israel with the Palestinians sitting side by side," he said.
"We have a moral imperative to be speaking out, condemning terrorism, condemning incitement at every opportunity we get. Because if we don't, do that we will lose the moral opportunity to fight terror."
Gutiérrez also said he has "lived with terror since age 7" and called on the moderate Arab countries must "move away from philosophy of anger, philosophy of violence."
"They need to strengthen their own countries against the...hijack that brings terror to everyone... They need to look at access to weapons, financing of terror groups, link between terror and corruption."