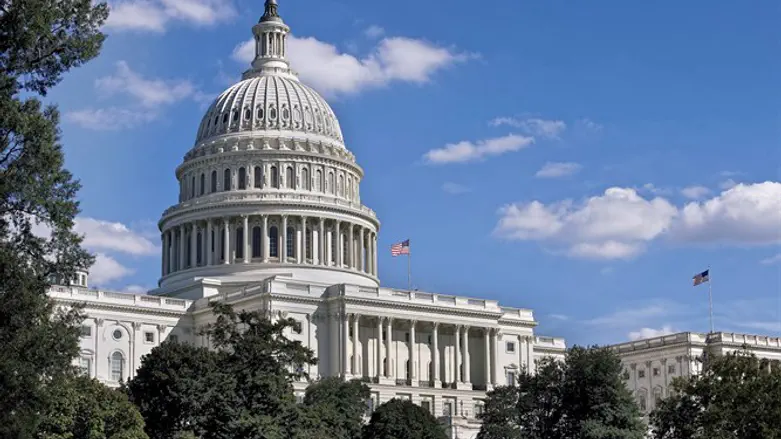 United States Capitol Building
iStock
The U.S. House of Representatives on Tuesday overwhelmingly approved the Taylor Force Act, a bill that could end all U.S. funding to the Palestinian Authority (PA) due to its financial support to the families of terrorists.
The Taylor Force Act is named for U.S. army veteran Taylor Force, who was murdered in a terrorist stabbing attack in Tel Aviv in March of 2016 while visiting Israel. It would strip the PA of most of its U.S. foreign aid if local officials can't certify that they stop making payments to terrorists' families, a practice that has been dubbed "pay-to-slay" by critics.
The bill passed easily in a voice vote Tuesday afternoon after a brief debate, reported The Washington Examiner.
"In Taylor's memory, we must stop sending aid money to an entity that rewards his murderer's family," Rep. Doug Lamborn (R-CO), who drafted the House bill, said Monday in advance of the vote.
The bill was unanimously approved last month by the House Foreign Affairs Committee. A similar version of the bill has been previously approved by the Senate Foreign Relations Committee.
Senate Republicans are working on a companion version of the Taylor Force Act, which has cleared the Foreign Relations Committee but is yet to receive a vote on the Senate floor, noted the Examiner.
"[The PA] actually has a schedule of what you do, and how you do it, and the level of success, that is then commensurate with the level of payment to you and/or your family," Sen. Roy Blunt (R-MO) said in February. "It's an outrageous concept to be in law anywhere; it's an even more outrageous thing to be in law of an authority that we give money to."
A report released by Palestinian Media Watch several months ago found that the PA budget for jailed terrorists stands at 550 Million Shekels ($158 million) in 2017, a 13% increase from the previous 488 Million shekels ($135 million) that it handed out in 2016. In addition, payments to the families of terrorists have risen to 687 million shekels ($197 million), up 4% from its 2016 budget of 660 million shekels ($183 million).