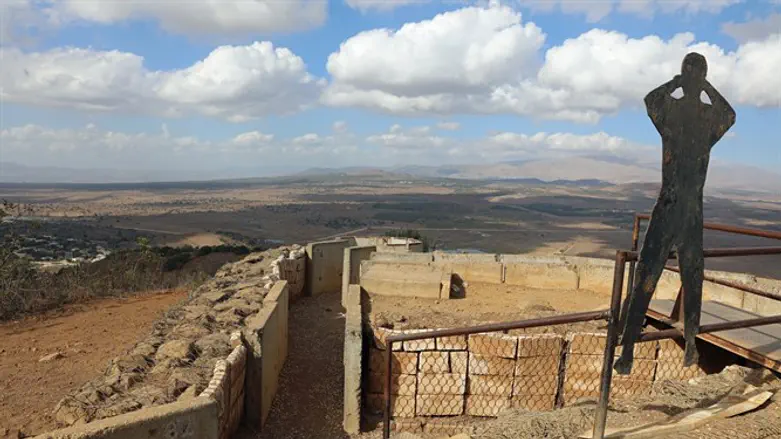 Israel-Syria border
iStock
The IDF attacked a military base 14 kilometers (8.7 miles) south of Damascus and 50 kilometers (31 miles) from Israel's border, Lebanese and Syrian media reported.
The attack was carried out from Lebanon, and used air-to-surface missiles. According to reports, the Syrian army successfully intercepted at least two of the missiles. A Sky News report said the military base was scheduled to receive Iranian forces.
Reports also said anti-aircraft warfare was used against the Israeli planes; however, there is no report of injury to the planes or their pilots.
Syrian television reported on Saturday morning that "the Israeli enemy at 12:30a.m. fired several surface-to-surface missiles towards one of the military bases on the outskirts of Damascus."
Last month, BBC quoted an intelligence official as saying that Iran is building a permanent military base in Al-Kiswah, 13 kilometers (7 miles) south of Damascus - the same area which Israel attacked on Friday night. Satellite pictures published confirmed activity at the site.
MK Eyal Ben Reuven (Zionist Union) said, "If there was such a strike, it sends a very clear message to the Iranians, Syrians, Russians, and Americans: Israel will act, and will not allow Iran to build a base in Syria following the Syrian civil war."
Regarding Syria's response to the strike, Ben Reuven said that "it is obvious the IDF needs to be ready for any developments." However, he added that "the chance Syria will respond is low, since Syria is busy rebuilding after its civil war, and a war with Israel will certainly not help them."