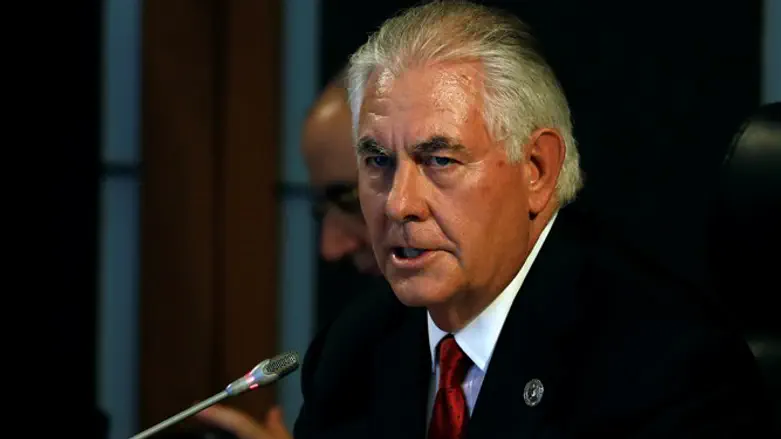 Rex Tillerson
Reuters
U.S. Secretary of State Rex Tillerson enjoys his job and intends to stay on, his spokeswoman said Thursday, according to AFP, amid reports President Donald Trump plans to force him out.
State Department spokeswoman Heather Nauert was quoted as having told reporters that White House Chief of Staff John Kelly had called the State Department to assure officials that the reports that Tillerson was to be replaced were untrue.
"Secretary Tillerson enjoys this job. He has a lot of work to do," Nauert said, confirming that the secretary has a week of meetings planned next week with European ministers in Brussels, Stockholm, Vienna and Paris.
"Chief of Staff Kelly called our department this morning and said that the rumors are not true, that those reports are not true. That is what I've been told, and that's what we've been told, and you heard from the White House today that they have no personnel changes announce," she added.
The New York Times had reported earlier that Trump has become frustrated with Tillerson and plans to replace him with CIA Director Mike Pompeo.
Prior to Nauert's remarks, the White House would neither confirm nor deny the reports of Tillerson's potential departure.
"There are no personnel announcements at this time. Secretary Tillerson continues to lead the State Department," said a source from within the Trump administration.
In October, NBC News reported that Pompeo was being considered for the State Department, with Tom Cotton a top candidate for replacing Pompeo at the CIA.
Tillerson and Trump appeared to be at odds over North Korea in October, after the president took to Twitter to advise Tillerson to give up on negotiations with Pyongyang, saying that it was a "waste of time" to pursue a deal with North Korea.
"I told Rex Tillerson, our wonderful Secretary of State, that he is wasting his time trying to negotiate with Little Rocket Man..." Trump wrote on his Twitter account.
"...Save your energy Rex, we'll do what has to be done!" he added.
Trump's statement followed Tillerson's acknowledgement that the United States was directly communicating with North Korea on its nuclear and missile programs.