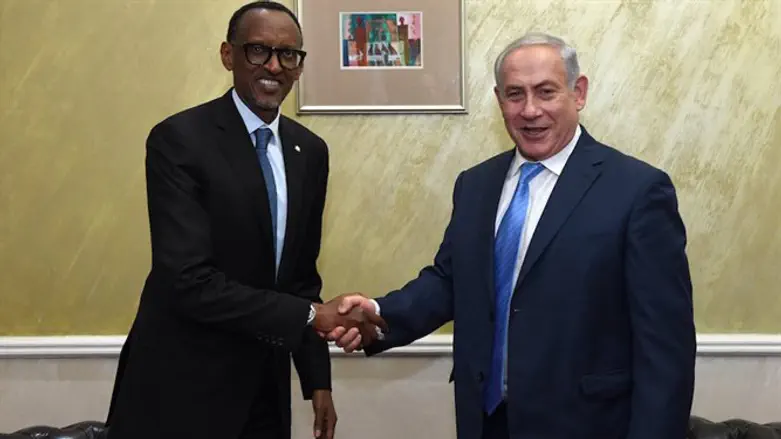 Prime Minister Binyamin Netanyahu (right) meets with Rwandan President Paul Kagame
Haim Zach/GPO
JTA - Prime Minister Binyamin Netanyahu said Israel will open an embassy in Rwanda for the first time.
Netanyahu said he apprised Rwandan President Paul Kagame of the decision at a meeting Tuesday in Nairobi, Kenya.
The opening of the embassy "is part of the expansion of Israel's presence in Africa and the deepening of cooperation between Israel and African countries," Netanyahu said in a statement.
His visit to Kenya is his third to Africa in a year and a half. In addition to meeting with Kagame, Netanyahu has also met with the leaders of Kenya, Gabon, Uganda, Tanzania, Zambia, South Sudan, Botswana, Namibia and Ethiopia.
Israel and Rwanda re-established ties in 1994 after they were broken in 1973 during the Yom Kippur War.