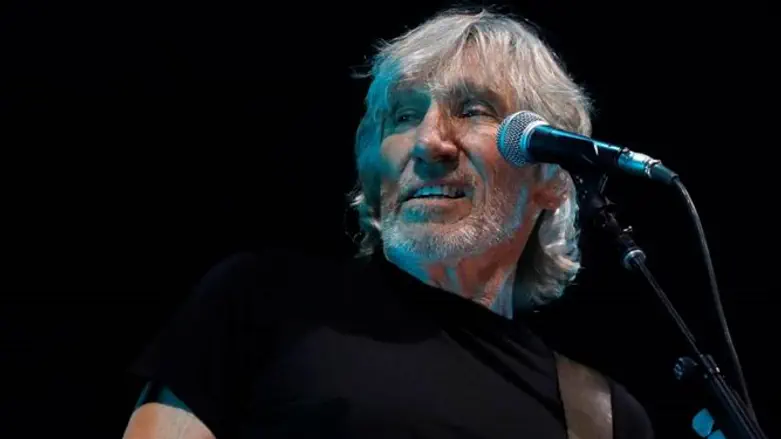 Roger Waters
Reuters
German public broadcasting institution Westdeutscher Rundfunk (WDR) announced that it was withdrawing its sponsorship of an upcoming concert featuring notorious anti-Israel activist and former Pink Floyd member Roger Waters to be held in the city of Cologne this June, Israel Hayom reported.
The move came as a result of pressure from the Jewish community and non-Jewish supporters of Israel in Germany, following a series of ads for the concert in which WDR highlighted its sponsorship. Activists waged a media campaign against WDR's sponsorship, calling on social networks "not to grant support with public money for the anti-Semite Roger Waters."
Waters has been outspoken in his support for the BDS movement, and has worked continuously over the past several years to discourage other artists from performing in Israel.
According to Israel Hayom, the broadcaster's sponsorship of Waters only added insult to injury, after it had initially refused last summer to broadcast a documentary that it itself had commissioned about the new face of anti-Semitism in Europe. The documentary dealt with the anti-Israel nature of modern anti-Semitism in Europe, and highlighted the rampant anti-Semitism in Muslim and Arab immigrant communities. Following public pressure, the documentary was ultimately aired, but only after "disclaimers" were added which presented the film as "unprofessional."
In a letter sent over the weekend to supporters of Israel who had expressed protest over the sponsorship of the concert, WDR Intendant Tom Buhrow announced that WDR was cancelling its sponsorship.
"I feel that words and excuses will not convince members of your community - only definitive action will. I tell you, since it's important to me that you should know how important your feelings are to me: Sponsorship of the concert is cancelled. Please regard my clear decision as a personal message of trustworthiness and understanding."