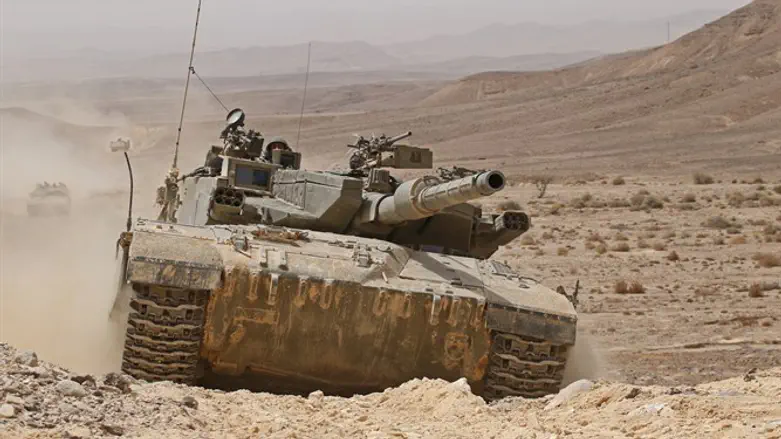 Still making assessments
Ofer Zidon/Flash 90
Three tanks whose personnel includes 13 graduates of the pilot program for female armored corps soldiers, will arrive in a few days for operational activity along the border.

During the activity, the operational fitness of the soldiers - and the army in general - will be assessed.continually. The operational change is accompanied by ongoing resistance to the integration of female soldiers into the armored corps.

The female soldiers have been divided into three crews under the supervision of a seasoned tank commander. Fifteen female soldiers began the training program but two dropped out during the months of training.
The IDF will examine the tanks' level of performance on the southern border and the success of their performance; only afterward will it be decided whether to continue recruiting additional female tank crews. The IDF emphasizes that there is no intention to integrate male and female tank corps soldiers in one vehicle, but rather to create organic female crews serving alongside each other. However, the IDF does not address the fact that a seasoned tank commander is to be assigned to a female crew - and plays an inseparable role in the tank crew.
The newspaper quotes a senior official from Ground Forces who made it clear that the training of the female soldiers was not identical to that which armored corps soldiers are typically subjected, but instead included only the more basic aspects of training. This, he said, is due to the fact that the female crews are meant to guard "peaceful" borders, and will not join regular units which may be required to cross the border or charge the enemy. The officer explained that the female soldiers will be stationed along the southern border and will be part of the system of border defense, and if they are required to shoot - they will do so from stationary positions.