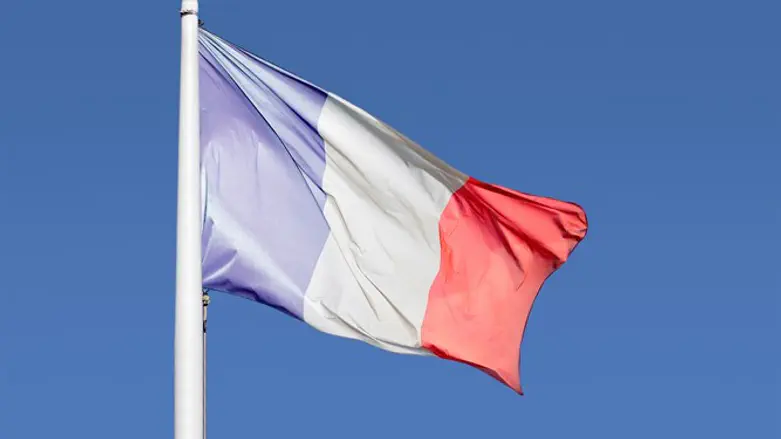 Flag of France
iStock
JTA - France's Socialist Party said it has initiated a procedure for ousting a lawmaker whose Twitter account featured an image of President Emmanuel Macron deemed anti-Semitic.
Gérard Filoche's account last week showed Macron wearing a Nazi-like armband with a dollar sign and three well-known European Jews – the French economist Jacques Attali, entrepreneur Patrick Drahi and the British banking magnate Jacob Rothschild — in the background towering over the earth while flanked by an Israeli and American flag.
Filoche, who removed the image and apologized for its posting, said he "did not do" it himself but assumes responsibility. He told the Liberation daily it "should not have posted because it and its source are bad."
The Liberation traced the image to the website of Alain Soral, a far-right Holocaust denier and member of the Anti-Zionist Party that he founded with Dieudonne M'Bala M'bala. Both have multiple convictions for inciting hatred against Jews.
But Filoche, defending himself against accusations of anti-Semitism, tweeted that he does not apologize for calling out the "cabal" depicted by the image.
The National Bureau for Vigilance against Anti-Semitism and the Union of Jewish Students in France, or UEJF, filed police complaints against Filoche for alleged incitement to racist hatred, the La Depeche news site reported, and on Friday the party began looking into kicking out the activist for workers rights and against racial discrimination.
Manuel Valls, a former prime minister of France and senior member of the Socialist Party, called the Filoche tweet "anti-Semitic" and grounds for expulsion.
Dites, mes amis du @partisocialiste , vous approuvez ? J'ai honte. pic.twitter.com/NywoneZnAp

— Christophe Castaner (@CCastaner) November 17, 2017