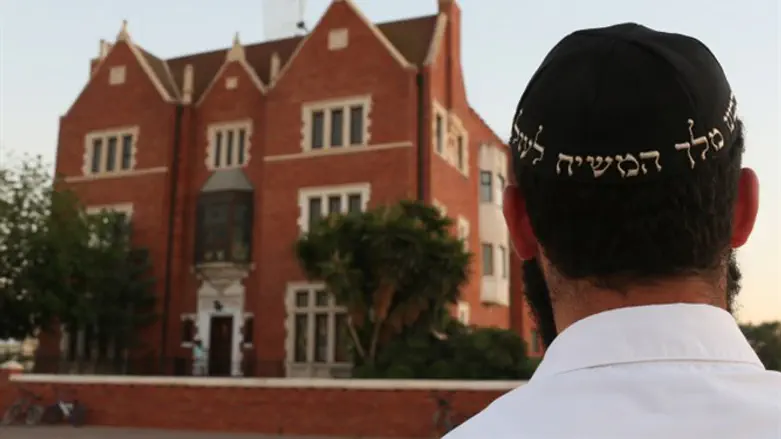 Chabad house (stock image)
Flash 90
JTA - Uganda has become the 100th country to have a Chabad-Lubavitch outreach center.
Rabbi Moishe and Yocheved Raskin established the Chabad of Uganda in the capital city of Kampala in October, it was announced Sunday at the annual International Conference of Chabad-Lubavitch Emissaries in New York. The couple moved from Israel with their young son, Menachem Mendel.
Chabad has been in contact with the Jewish community of Uganda since at least 1999, including sending the organization's Roving Rabbis there in summers and for Jewish holidays.
At the weekend conference, which Chabad calls the largest Jewish gathering in North America, some 5,600 Chabad emissaries and communal leaders gathered from around the world.
On Sunday morning, the emissaries, or shluchim, gathered for a group photo in Crown Heights, the Brooklyn neighborhood that is home to the movement's worldwide headquarters. The dinner that night, where the new Chabad outreach centers and emissaries are announced, had to be moved from New York to a larger venue in New Jersey.
Other countries where Chabad established a permanent presence this year include Montenegro, Nassau in the Bahamas and the Caribbean island of Curacao. These countries followed the recent opening of Chabad Houses in Laos and the Pacific island of New Caledonia.