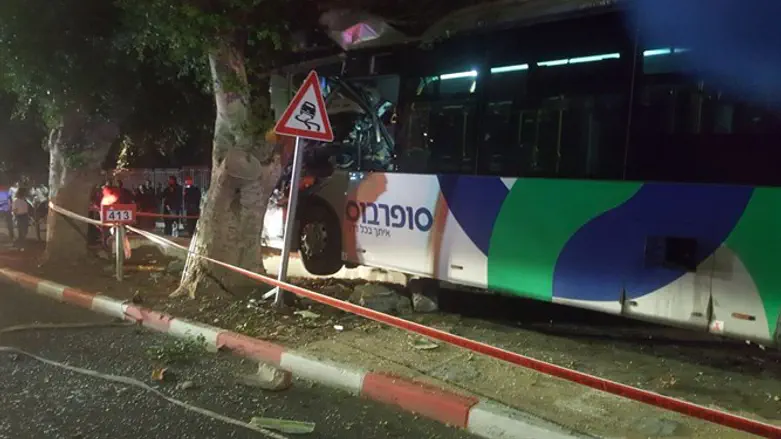 Bus crash near Tiberias
Courtesy of United Hatzalah
At least six people were injured when a bus crashed outside of the city of Tiberias in northern Israel Sunday night.
The accident occurred shortly after 8:00 p.m. when a passenger bus operated by the Superbus company crashed into a tree outside of Tiberias.
Emergency first responders from United Hatzalah and local Fire and Rescue teams were dispatched to the scene to treat the injured and evacuate them to area hospitals.
A United Hatzalah spokesperson reported that six passengers were treated by emergency first responders. One of the injured is reportedly in serious condition while another suffered moderate injuries. The remaining four were lightly injured.