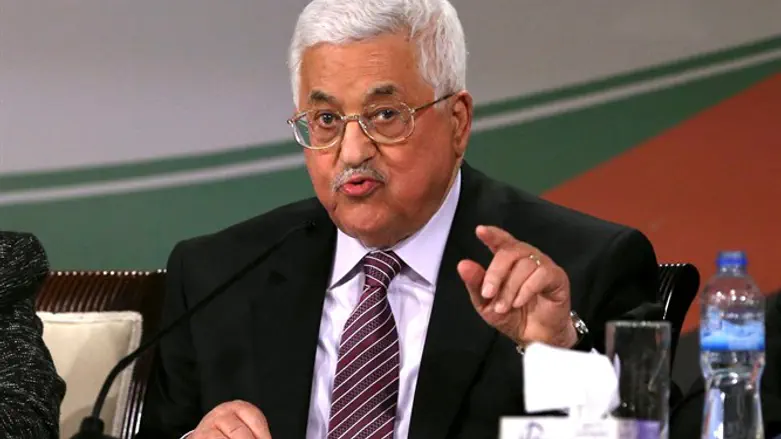 Mahmoud Abbas
Reuters
Palestinian Authority (PA) chairman Mahmoud Abbas vowed to the Palestinian people that the free and independent state of Palestine within the June 4, 1967 borders, with eastern Jerusalem as its capital, would be established with absolute certainty.
In remarks on the the 29th anniversary of the Palestinian Declaration of Independence in 1988, Abbas said that Yasser Arafat, the founder of Fatah, the Palestine Liberation Organization (PLO) and the PA, wanted the 1988 Declaration of Independence to send a message of peace to the world.
Abbas said the world is more aware than ever of the rights of the Palestinian people, especially their right to self-determination, freedom and independence, and that the Palestinian state is recognized and can no longer be ignored.
He added that Israeli recognition of "Palestine" is now required as part of a solution of two states that coexist in peace and security.
Abbas stressed that the Palestinian people, who began their legitimate struggle a century ago at the time of the Balfour Declaration, will continue their struggle and will not relinquish their national rights, which are based on the decisions of international institutions, primarily the right of return, self-determination and the establishment of a Palestinian state with Jerusalem as its capital.
The PA chairman has repeatedly rejected calls by Israel to sit down for direct negotiations, choosing instead to impose preconditions on such talks.
While he demands that Israel recognize "Palestine", Abbas refuses to recognize Israel and incites to violence against Israelis.