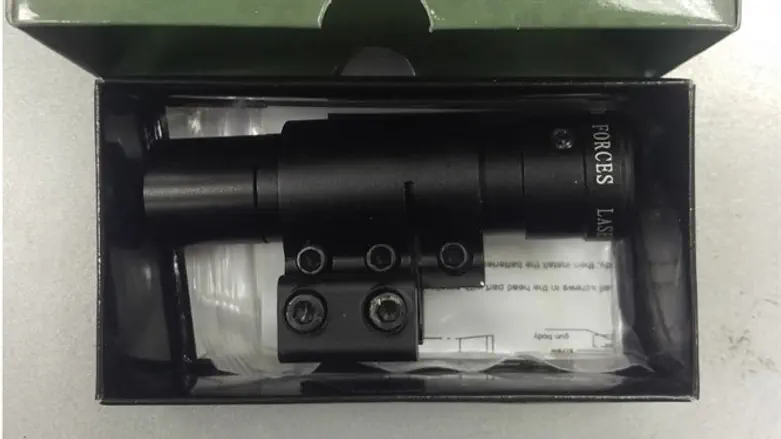 Laser pointer
Ministry of Defense and COGAT
Members of the Crossings Authority in the Ministry of Defense, together with the Coordination and Liaison Administration to Gaza (part of COGAT - The "Coordinator for Government Activity in the Territories,") , seized hundreds of packages with prohibited products, which were ordered online and are suspected of being intended for terrorist elements in the Gaza Strip.

Every day, the Erez Crossing allows hundreds of packages of mail through to Gaza. In the last few weeks, security officials have identified that various elements in the Gaza Strip seem to exploit online shopping sites, including the international shopping site Ali Express, to smuggle prohibited products into Gaza under the guise of supposedly innocent packages.

Among the products caught in the crossing in October alone were drones, telescopes, binoculars, laser pointers, metal detectors, radios, camouflage devices, miniature motors, night vision goggles, special cameras, weapon parts, and knives.
These items are defined by the defense establishment as "multipurpose" items which can be used for civilian purposes, but also for terrorist activity (It was even possible to assemble improvised weapons with some of the parts that were found). Therefore, after being examined, they were confiscated by COGAT officers.

Other products recently discovered in packages from the popular shopping site: motherboards and electronic circuits, miniature motors, inverters, an anemometer, a flow meter, optical cable cutters, an optical magnification device, a mini electric drill, professional headlights, voltage stabilizers, power supplies, and optical connectors.