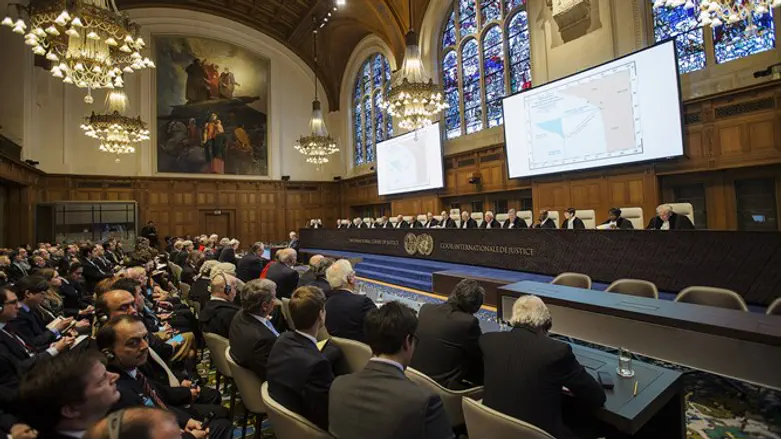 ICC in The Hague
Reuters
Raji Sourani, head of the Palestinian Center for Human Rights, said that an international campaign is expected to be launched in early 2018 by anti-Israel NGOs in an attempt to motivate the International Criminal Court in The Hague to prosecute Israeli leaders.

In an interview with Hamas newspaper Filastin, Sourani said that the campaign would be directed to the Prosecutor of the International Court of Justice, so as to expedite the completion of the processing of documents transferred to it regarding supposed "crimes" that Israel carried out in the "Palestinian territories," thus enabling the court to deliberate on the documents in question.
The documents submitted to the Prosecutor deal with the war in Gaza (July-August 2014), including the military response in Rafah to the kidnapping of an IDF officer, the 11-year security blockade on Gaza, and "settlement" construction.

Surani added that at the end of this month, the Prosecutor will be presented with an additional document dealing with thousands of complaints and claims filed in Israeli courts for "crimes" committed by the IDF, in which only five soldiers were convicted.