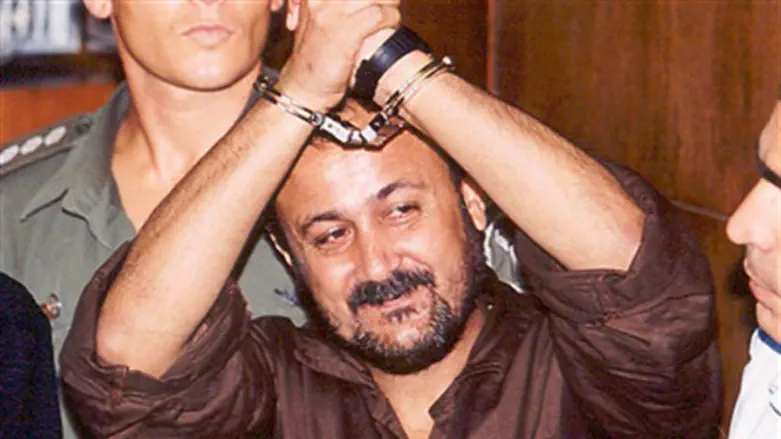 Marwan Barghouti
Flash 90
Israeli authorities said Monday they would bar entry to the country of a group of French politicians seeking to visit jailed terrorist leader Marwan Barghouti.
The decision was part of efforts by Israel's government to bar supporters of a boycott of the country.
Israel's interior and public security ministries in a joint statement suggested that the delegation "not fly at all".
Politicians from France's Communist party and from the hard-left France Unbowed party, including four parliament members, said they planned to visit Israel and the Palestinian Authorities from November 18-23.
The delegation hoped to meet Barghouti, a prominent Arab leader and prisoner who is serving five life sentences for murder over his role in the murder of 26 people in suicide bombing and shooting attacks during the Second Intifada.