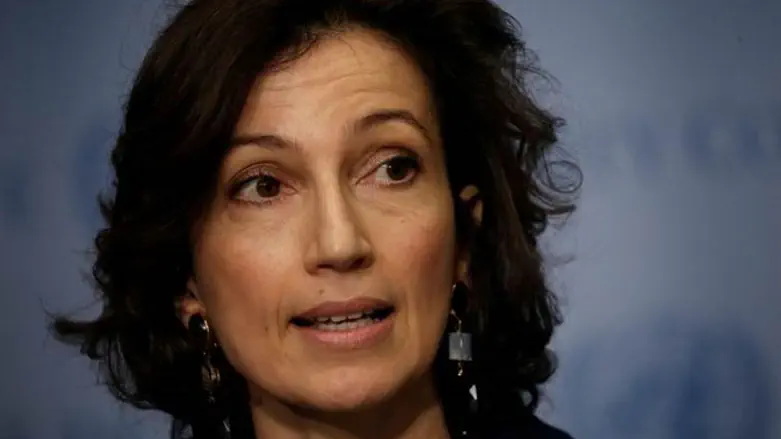 Audrey Azoulay
Reuters
UNESCO member states on Friday overwhelmingly approved the nomination of France's former culture minister Audrey Azoulay to head the embattled cultural agency.
They confirmed the nomination by the agency's board last month of Azoulay, 45, who becomes UNESCO's second woman director general.
Azoulay is Jewish and served as culture minister under former president Francois Hollande. She succeeds Irina Bokova, who was UNESCO's first woman director and whose second term expires this month.
Azoulay narrowly defeated Hamad bin Abdulaziz Al-Kawari of Qatar, also a former culture minister, in last month's politically charged election.
Al-Kawari failed to pick up support from other Gulf states which are part of a Saudi-led coalition blockading Qatar.
The campaign was also overshadowed by Washington's announcement that it planned to withdraw from the Paris-based body after years of tensions over decisions seen as critical of Israel.
In the face of the Arab divisions, France presented Azoulay, a Moroccan Jew, as a consensus figure who could mend fences and soothe tensions with Israel.
She also faces the daunting job of reforming the agency struggling under the weight of a bureaucracy that has become unwieldy over the seven decades since it was founded.