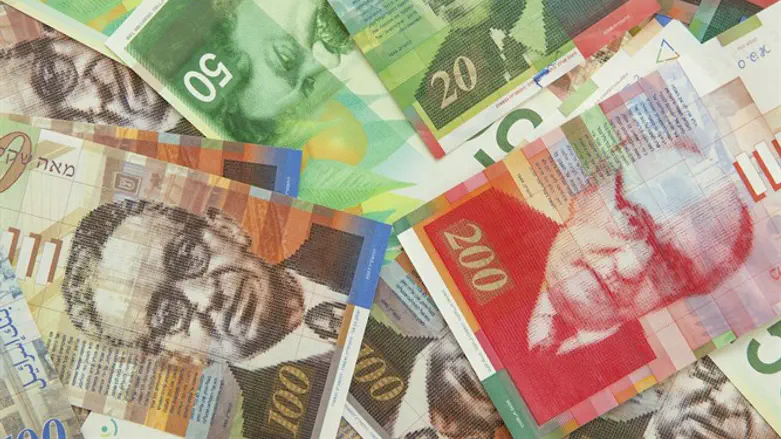 Israeli shekels
iStock
Israel's new shekel is the world's second-strongest currency, a report by Germany's Deutsche Bank said.
According to Deutsche Bank Strategic Foreign Currency Analyst Dr. Gautum Kalani, the shekel has appreciated 6.1% against the currencies of Israel's main trading partners: the British pound, the Japanese yen, the US dollar, and the euro.
Ahead of the shekel is the Chinese yuan.
In February, Israeli Prime Minister Binyamin Netanyahu said Israel's economy is clearly growing.
"When looking at the OECD countries, we are towards the top of the list, almost at the head, and this is very important," NEtanyahu said. "This creates jobs, raises wages and is good for the citizens of Israel."