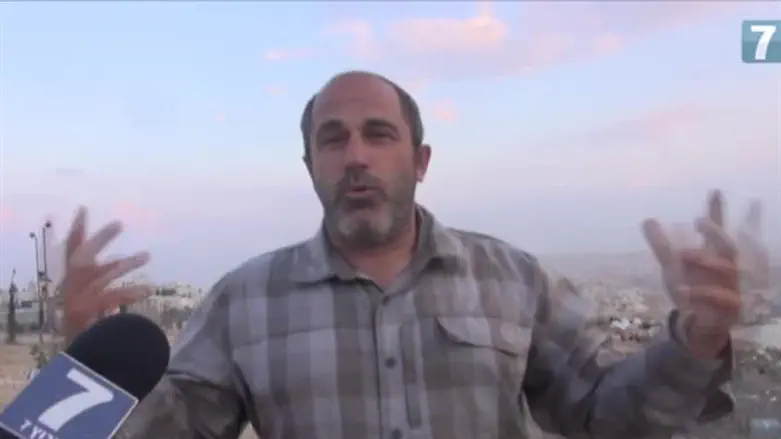 Aryeh King
Eliran Aharon
Jerusalem City Council member Aryeh King slammed Mayor Nir Barkat on Thursday for approving the plan to build 13,000 housing units in the hostile Arab neighborhood of Sur Baher.
"While keeping building freezes in Jerusalem and in Judea and Samaria, the mayor gives 13,000 housing units to Arabs," says King, who defines the decision as a "demographic attack."
King also reveals the Arab destruction of the monument commemorating the anniversary of the liberation of Jerusalem, which is located next to the neighborhood, and notes, "Their gratitude for the building permits is clearly visible."
ה"תודה" של הערבים על אישור הבניה
credit: אלירן אהרון
credit: אלירן אהרון
credit: אלירן אהרון
credit: אלירן אהרון
credit: אלירן אהרון
credit: אלירן אהרון
credit: אלירן אהרון
credit: אלירן אהרון